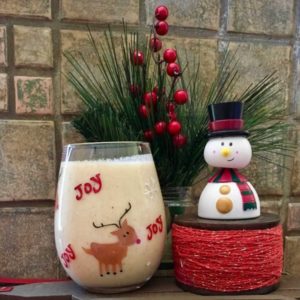 Change things up this year and add some new and healthy holiday desserts and drinks to the table to serve alongside your family's traditional favorites.
Holiday desserts and beverages are important parts of most holiday feasts. We've already gone through holiday appetizers and holiday dishes that everyone will love, so why not top it off with the deliciousness that everyone is truly waiting for?! Just because this year looks different than usual, that's no reason not to create a spread that beats every year to date!
Look through these tasty AND healthy holiday drinks and treat recipes — and your family will just maybe find some new healthy favorites this year!
Holiday Almond Nog
Do you love the flavor of eggnog, but can't quite get over the idea of drinking raw eggs? Make your own vegan, egg-less holiday nog! Here's how: Blend together 1½ cup unsweetened almond milk with a frozen banana, several drops of vanilla extract, ground cinnamon, nutmeg, and cloves, and a splash of maple syrup. For extra creaminess and a protein boost, add in a scoop of Greek yogurt. You can also try this Golden Holiday Kiwi Nog that is just as delicious!
Gift Granola
This is a perfect gift for teachers, family, and friends. You can even expand the ingredient selection to include dried fruits and seeds that the kids love so you can make a little extra to keep after the gifts are sent off! Set up the ingredients in different bowls, and have the kids help you make jars of different fruit, nut, and chocolate combos.
Christmas Trail Mix
Boost the nuts and dried fruits on the dessert table by making a simple, Christmas-themed red and green trail mix. In a large bowl, combine your choice of the following: pistachios, dried edamame, dried cranberries, goji berries, and dark chocolate chips.
Stuffed Date Station
Kids love this 'Stuff Your Own Date' station, and the prep is superbly easy! Buy dates with the pits still in, then let your kids remove the pits and stuff their dates with a toasted nut or dark chocolate. This will be a hit among the kids and they'll be getting in some extra fiber to boot!
Coconut Date Rolls
Coconut date rolls are super sweet and also very easy to roll together. Cut up some dates into very fine pieces, mash them up, and form into tablespoon-sized balls. Then, roll in shredded coconut flakes and arrange on a platter. Try this date ball recipe for an added flavorful crunch with sesame seeds.
Frozen Fruit Whip
For a tasty and healthy frozen dessert, make your own fruit whip! You can use a fruit whip machine if you have one on hand, but a food processor or blender also works just fine. Optional add-ins to your whip include cocoa powder or chocolate syrup, granola, nuts or seeds, or holiday spices such as cinnamon, nutmeg, or cloves.
Edible Apple Wreaths
Adults and kids alike find these edible festive wreaths irresistible — make sure to make a few to sample because they will disappear in seconds! Slice up some apples horizontally to make rounds. If you have an apple accordion decoder, use that to help get that round shape. If using a kitchen knife, make sure to keep that circular shape when you slice. Then, arrange your rounds onto a platter and add a few splashes of orange juice to help prevent browning. Set out a bowl of non-fat Greek yogurt or nut butter, and your choice of apple wreath decorations. Think nuts, small dried fruits, cinnamon, or pomegranate seeds. Keep the kids feeling festive and get them busy with some holiday activities, including making Andy's Fruity Christmas tree to decorate the table!
Apple Pie With a Twist
This baked apple dessert is a healthy holiday dessert alternative to your classic apple pie. First, slice up a ton of apples into uniform rounds. Layer these with a little lemon juice, a little sweetener such as sugar or honey, and a healthy butter substitution such as vegetable oil or margarine. Then sprinkle with some cinnamon and bake until the apples are nice and soft. This dessert is actually really good on its own, but you can also top with granola, non-fat Greek yogurt or ice cream based on preference!

Flavored Holiday Water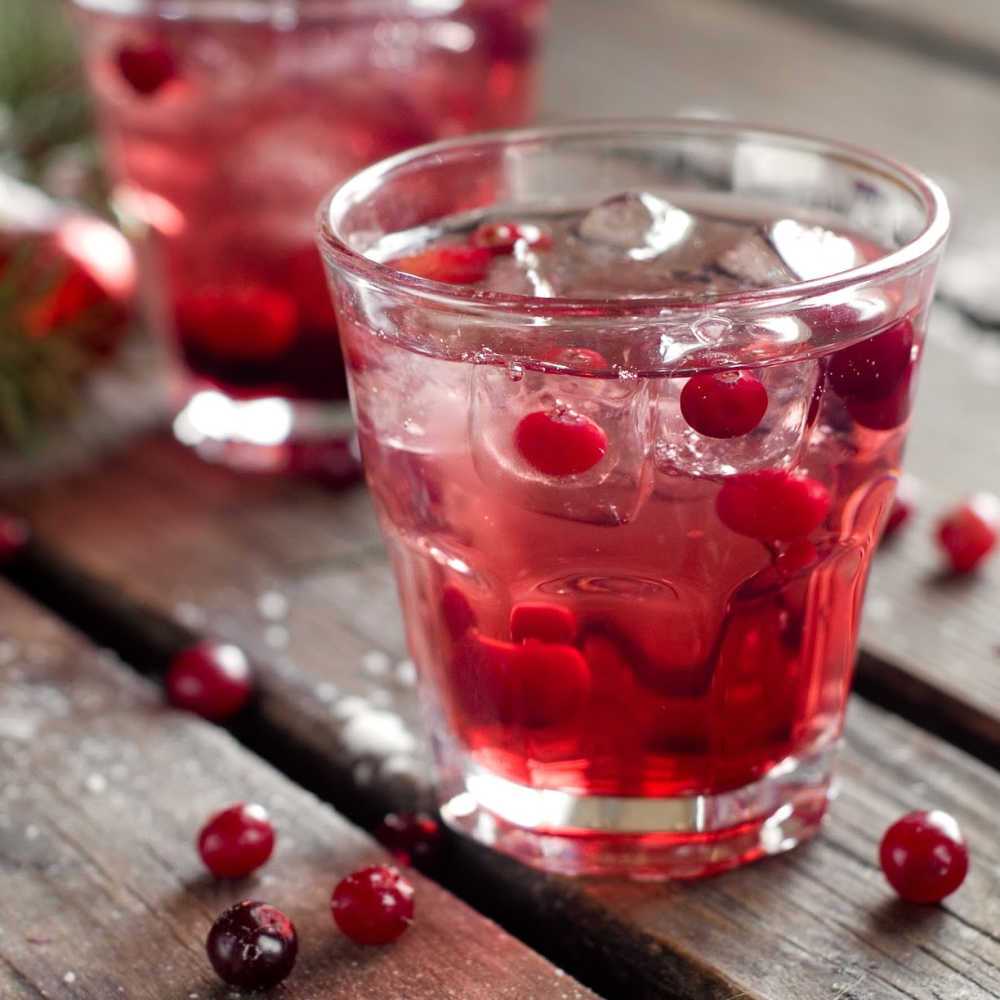 Even water can become a tasty complement to your holiday feast. By adding just a few fruits, veggies, and herbs, you can add in some holiday colors and delicious flavors to make drinking enough water easy-peasy! In a clear pitcher, combine any of the following:
Lime, cucumber, fresh mint, fresh rosemary, or fresh basil for green
Sliced strawberry, raspberry, or pomegranate seeds for red
Looking for even more combinations? Check out these healthy infused water ideas that can work all year round!
Feeling inspired and want to experiment with your own favorite family recipes? Check out these healthy baking substitutions. These substitutions can help you find creative ways to cut down on saturated fat and added sugars, making your favorite desserts a little healthier without sacrificing on the flavor or texture!