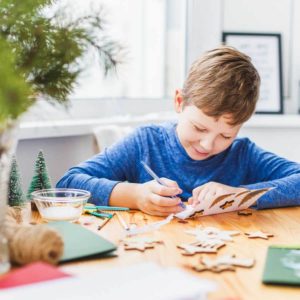 Make the holidays fun with these top 10 tips that maintain the focus on time spent with family! Enjoy these holiday activities for kids.
Holiday activities are often focused on sweets or unhealthy foods while the real reason for the gathering gets pushed aside. Not every activity has to involve indulgent food this holiday season – spending time with family is just as important. Make the holidays fun with these top 10 tips that maintain the focus on your loved ones!
This post contains an affiliate link. As an Amazon Associate, we earn from qualifying purchases. The link is noted with an asterisk (*) or Amazon image.
Get the string out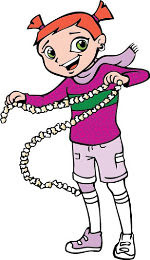 This year, why not string together popcorn with dried cranberries and raisins to decorate your house or tree? Or, just keep the popcorn, cranberries, and raisins in cookie-tins for a tasty on-the-go snack. You could also string together just popcorn and hang it outside for the birds to eat! Your kids will love to watch the birds enjoy their treat! Check out these tasty popcorn recipes!
Try new holiday activities to foster the spirit of giving
Volunteer with your kids at the local food bank to learn more about how food is distributed to those in need. Volunteer with older kids at a community center with serving meals- a valuable experience and a great way to give back to the community! It will benefit as a great talking point for reducing food waste as well!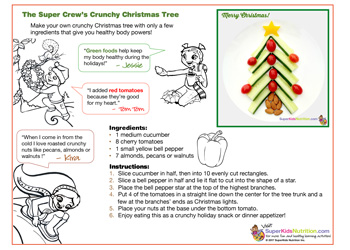 Candy canes
Have a family member who demands candy canes? Buy the hollow ones and use one as a straw! Kids will enjoy the holiday flavor while sipping on water or homemade healthy beverages like water mixed with a splash of pomegranate or grape juice. Or try making your own tasty fruit candy cane made with bananas and strawberries! Next, try these 10 festive food art creations!
Get doughy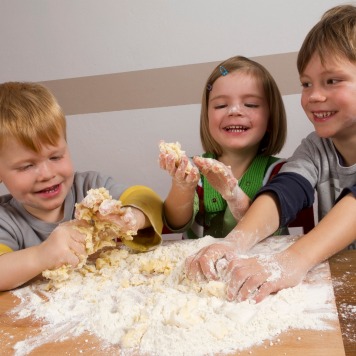 Make homemade dough ornaments with flour and salt. You will teach your kids cooking and baking skills while creating memories that you can share with others. We love these cookie cutters* for a fun variety of shapes! Glaze the ornaments after the holidays so they last for years to come. 'Season' your ornaments with different spices such as cinnamon, nutmeg, or pumpkin pie for enticing scents. Talk about other ways to use these spices with your kids for a fun nutrition addition to holiday activities for kids.
Create holiday snack mixes
Ask your kids to each come up with one or two favorite nuts or dried fruits, then combine to create a family snack mix.  Add your trail mix to salads, yogurt, rice dishes or keep it plain for a snack while on family outings. Homemade granola or trail mix placed in mini mason jars with a ribbon makes a great gift for teachers and neighbors. It's easy to make in bulk and can be healthy, even with chocolate chips!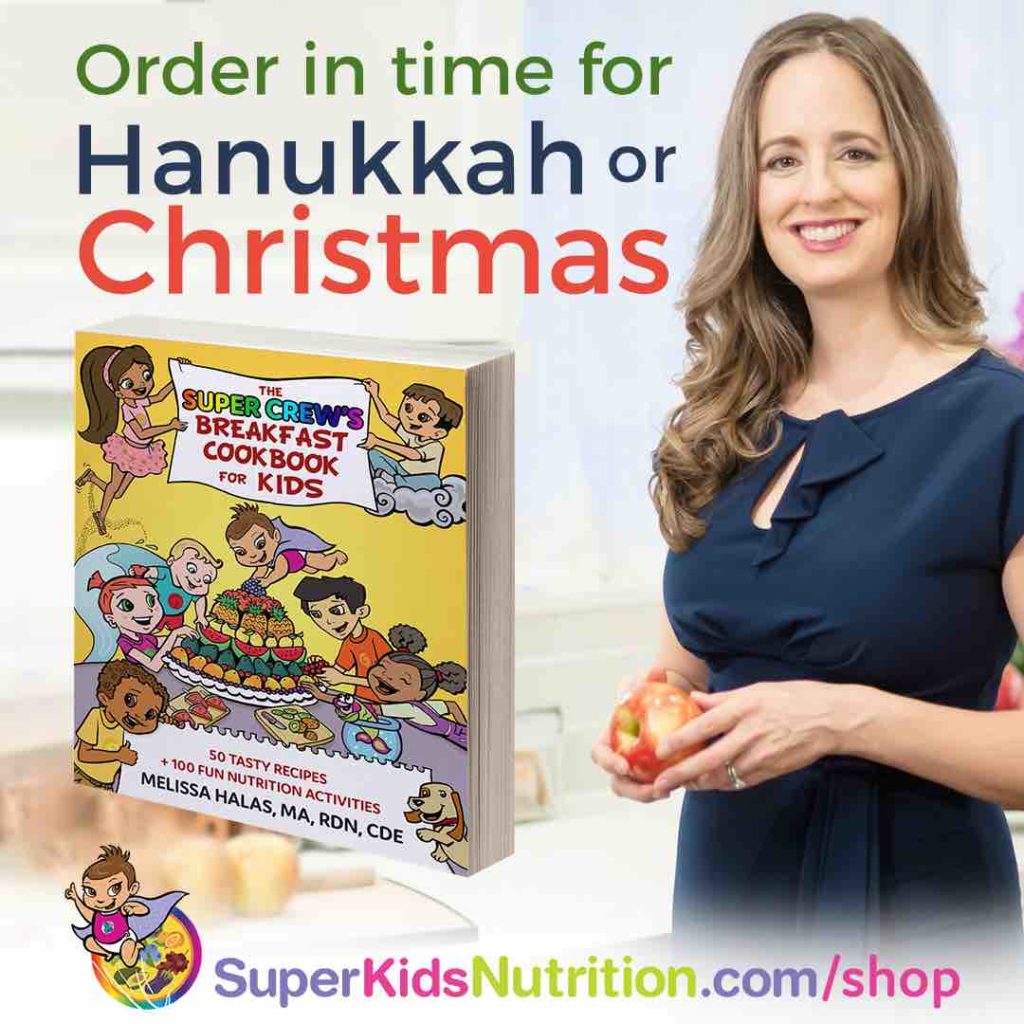 Be artsy
Have your kids perform their own Christmas play, act out a scene from a holiday play, book or movie or play a musical instrument for a family performance. This reduces how much time your kids spend sitting around watching TV, playing video games or eating food out of boredom.
Get crafty
Cut out potatoes in various shapes, like stars, apples, Christmas trees, or wreaths and stamp them with ink on brown paper to make your own personalized wrapping paper. I still remember doing this as a child and loving the look of joy on the gift recipient's faces. Now of course brown paper is
Shell it out
Crack walnuts ahead of time and insert a quarter or other coin then re-glue. Hang the walnuts on the tree and when your friends or family's kids visit, let them choose one.  Then ask them if they know walnuts are good for their brain and their heart. They can eat them, and invest their money well!
Let it snow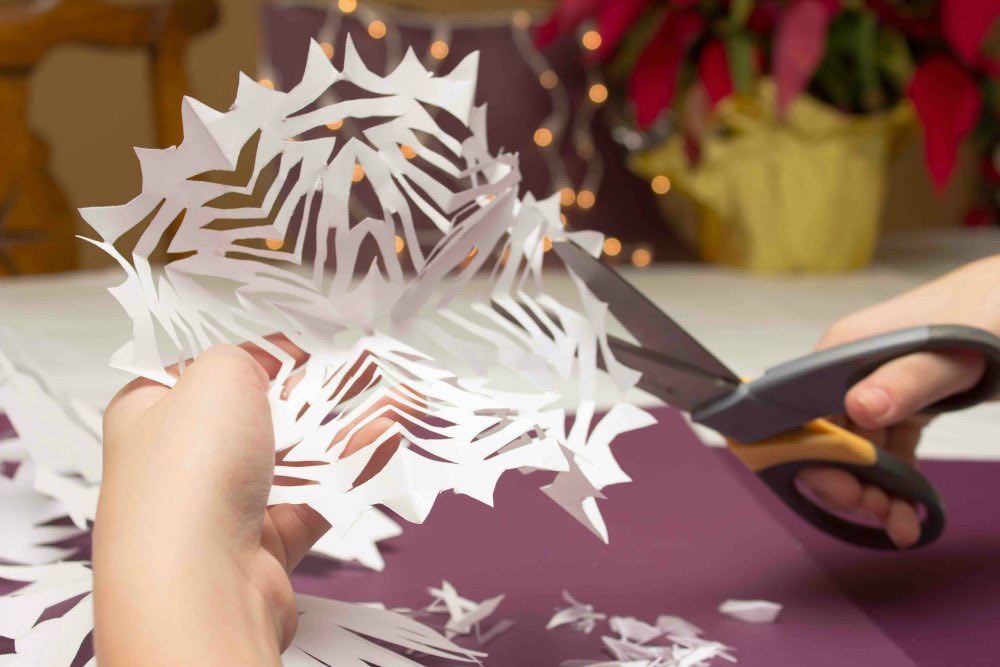 Create unique snowflakes with your kids using construction paper and glitter.  Glue their picture in the middle, string the family snowflakes together, and hang them above the mantle or on the tree. Keep the creativity high and the family ties strong with this holiday activity for kids.
String the snowflakes together with quotes about family and the meaning of Hanukkah or Christmas. Or let the kids make a holiday card collage – or shape the cards into a Christmas tree with snowflakes spread throughout.