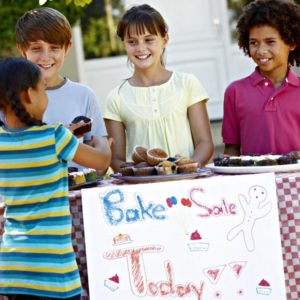 Learn new ways to help your children make healthy food choices and help manage the temptations of competitive foods. 
Have you heard of the term 'competitive foods'? It is a term that is often used to describe foods sold at schools that are not a part of the school lunch program – especially during holiday months. You may see competitive foods sold in vending machines, at bake sales, or at other school fundraisers. These competitive foods are often high in calories and low in nutrients, such as chips, soda, and desserts, and are generally not the healthiest choices for your growing child.
This post contains an affiliate link. As an Amazon Associate, we earn from qualifying purchases. The link is noted with an asterisk (*) or Amazon image.
How Can You Help Your Kids Make Healthy Choices?
As a parent, there are ways you can help boost the health and nutritive value of the competitive foods offered at your child's school. Having healthier foods to choose from will improve your child's nutrition AND help develop a foundation for healthy eating habits for life. Set your child up for success by serving healthy food at fundraisers, or focusing on non-food based fundraisers. Here are some ideas to get you started!
Healthy Food Swaps for School Parties and Fundraisers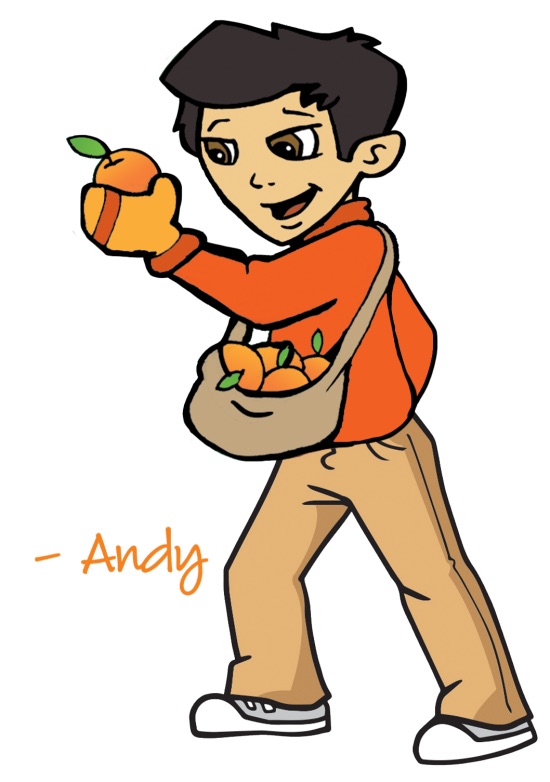 Try one of these healthy food fundraiser ideas, to raise money for your school or specific organizations, and to raise awareness of healthy food by providing nutritious treats for your school community.
Offer a citrus sale fundraiser -who can resist a big box of juicy oranges.
Planning a bake sale? Try selling fresh fruit cups featuring seasonal fruit, or make parfait cups with low-fat or fat-free Greek yogurt layered with fresh fruit and topped with low-sugar granola.
Instead of selling candy, have a homemade popcorn sale. Offer a few different topping options and allow students to choose their own- they'll love having the choice to make their very own popcorn flavor! Check out these delicious and unique

popcorn topping ideas

.
Swap the candy bar. Swap the candy bars for granola bars. Learn how to choose a healthy granola bar

here

.
Get creative with food for parties. Instead of a pizza party, switch it up by throwing a sandwich party instead! Bring the whole grain bread and ask each kid to bring their favorite sandwich topping.
Elevate the nutrition at the ice cream party. Serve low-fat ice cream, frozen yogurt, shaved ice with Crystal Light flavors,

popsicles

made with whole fruits and fruit juice, or try this delicious

homemade fruit whip

!
Choose new (but still delicious) treat ideas. Instead of cupcakes,

 

made these tasty and healthy

homemade muffins

or these no-bake

vegan chocolate cheesecakes

.
Set up a 'make your own trail mix' table! Bring a variety of nuts, seeds, and dried fruits, and let each kid make a bag of custom trail mix. Trail mix makes the perfect adventure fuel or simple everyday snack.
Serve fruits and vegetables in creative ways. Kids LOVE these

frosted apple 'donuts'

or Ants on a Log- celery sticks with peanut butter and raisins on top!
Try new crunchy snacks. Instead of selling chips, make these

homemade apple chips

.
Serve ice cream sandwiches with healthy twists. Swap the cookie for graham crackers, and use low-fat ice cream.
When serving food, always remember to follow safe food handling practices. We love these food picks for kids – they're safe and make any food look that much more fun and enticing!
Non-Food Fundraising Ideas
School fundraisers can also have a non-food based focus. Here are other fundraising ideas that instead focus on fitness, arts, and crafts, performing arts, or academics.
Walk-a-thon
Swim-a-thon
Obstacle course
Read-a-thon
Gift-wrap sale
Grocery store fundraiser (This is where grocery stores give a percentage of community members' purchases to a designated local school)
Car wash
Magazine subscription sale
Book fair
Talent show
Karaoke contest
Movie night
Home-made greeting card sale
Clothing drive or clothing swap
Recycling drive
Sell fun pencils, erasers, notebooks, bookmarks, or other school supplies
Spelling bee
With the holiday season in full swing, choose a couple of these quick tips to help your children make good choices and to find new ways to give back to your community.