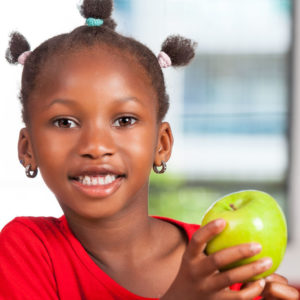 Snacks are important for growing children. These options for healthy snacks for kids offer nutrient boosts and help avoid dips in energy and hunger.
Would you like to upgrade your family's snacking game? You can elevate your options by choosing ones that are nutrient-dense AND kid-approved. Plan ahead and pre-pack snacks to avoid the grab-and-go syndrome or the "10 Plus ingredient club". Whether you're an expert snack packer or new to the snack-packing game, we've got you covered! These fresh and healthy snack ideas for your family will be your new go-to choices.
Everyday Go-To Snacks
Fruit and Veggies
Fresh fruit – So conveniently packaged! Frozen fruit is another healthy option for hot summer days.
Carrots or celery – Pair with nut butter, low-fat cream cheese, or a homemade dip. Add raisins for a hint of natural sweetness – ever heard of ants on a log?
Jicama – Serve with chopped cilantro splashed with orange juice. This one is a major hit among kids. I made it for a recent party, and the kids polished off the entire bowl!
Homemade baked sweet potato fries – Top with herbs and dip in low-fat sour cream. This is the perfect after-school snack for when your kid (or you!) feel extra hungry and need something more substantial before dinner.
Thinly sliced apples or pears – Sprinkle with cinnamon or nutmeg for a super simple flavor boost!
Seaweed snacks – Crisp and satisfying, seaweed snacks are easy and crowd-pleasing! For an extra kick, look for wasabi flavored.
Kale chips – Kids LOVE to help make this quick homemade

kale chip recipe

! Experiment with different seasonings to find the ones your kids like best.
Fruit smoothie – Smoothies provide the perfect opportunity to boost your child's fruit (and even veggie!) intake. Try out this delicious

Apple Kale Lime Smoothie

!
Homemade popsicles – Especially on hot summer days, popsicles are the perfect way to cool down. If you make your own you'll never have to worry about the ingredients. Try out these

ten perfect popsicle recipes

.
Easy bruschetta – For a savory snack loaded with fresh flavors, try this delightful

bruschetta recipe

.
Grains
100% whole grain crackers – Who wants that white stuff anyway? Refined grains are stripped of all the good nutrients, like fiber, vitamins, and minerals! Check out this cracker guide for some dietitian-approved options.
Homemade popcorn – Check out these amazing

popcorn topping ideas

! Which one does your kid like best?
Homemade muffins – While these

bran muffins

 may taste like a treat, they are loaded with fiber and sweetened with honey and apple, so they're also super healthy!
Whole-grain toast with nut butter – Top with banana, honey, or sliced fresh strawberries for a little sweetness, or swap the whole-grain toast for rice cakes for extra crunch.
Granola bars – Granola bars can be a convenient snack, but not all granola bars are equal. Learn how to be a granola bar guru and choose the healthiest granola bars!
Healthy Fats
DIY trail mix – Combine Cheerios or another whole-grain cereal that has minimal added sugar. For a bite of something sweet, add dried fruit. Choose nuts and seeds to top off the mix for a boost of healthy fats.
Avocado toast – Avocados are packed with heart-healthy monounsaturated fats. Add a splash of lemon or lime juice or fresh herbs to make bring your avocado toast to the next level!
Chia seed pudding – This snack is full of fiber, omega-3s, and protein. This

Cocoa Chia Seed Pudding recipe

is only one of the many combinations you can make – try using different fruits for a burst of flavor.
Dairy/Protein
Low-fat yogurt – Choose plain low-fat or nonfat Greek yogurt and sweeten it yourself with fresh or frozen fruit, apple butter, or mashed fruit.
Low-fat cheese – Pair with golden raisins or an apple.
Hard-boiled egg – Eggs make the perfect, nutrient-dense, and protein-filled snack. Learn more about the benefits of eggs

here

.
Snacks for Special Occasions
Veggie chips
Fruit roll-ups
Alphabet cookies
Squeezable yogurts
Trail mix with chocolate chips
Chips
Freeze-dried snacks
For more on healthy snacking, see Saving the Snack Emergency.