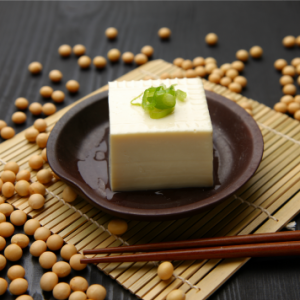 Soy can be a tasty healthy snack or meal for kids and the whole family!
If you haven't liked soy foods in the past, don't let your food biases affect your kids' tastes exposure. I've seen toddlers ask for plain tofu right out of the fridge, watched teens love spring rolls with baked tofu or eat roasted soy nuts as a snack food. Give soy a second! Here are 10 ways to enjoy soy!
Try Edamame
Buy it fresh or frozen and steam or microwave it as an appetizer, snack, or side dish with ginger and soy sauce.
Let the kids pop it out of the shell or buy it shelled and ready to eat.
Tofu Boost
Mix chopped tofu into kidney beans and ground turkey along with spices  (smoked paprika, red bell pepper, cumin, garlic, and onion powder) and serve in taco shells.
Give baked tofu a try -it's delicious in this ginger honey tofu recipe.
Add silken to tofu to soup recipes like homemade chicken noodle soup or tofu and fish soup.
Mix in 1/3 soybeans to your chickpeas when making hummus. Soybeans contain much higher isoflavone content than chickpeas.
Occasionally replace scrambled eggs with tofu scramble, like this black bean tofu scramble.
Enjoy tofu in spring rolls or veggie wraps.
Try tofu nuggets in place of chicken nuggets -yep they're delicious!
Tasty Tempeh
Add tempeh to your barbecue – marinate it with a citrus tamari sauce.
Crumble tempeh into your salads
Serve it as a healthy snack for the kids
Enjoy Soymilk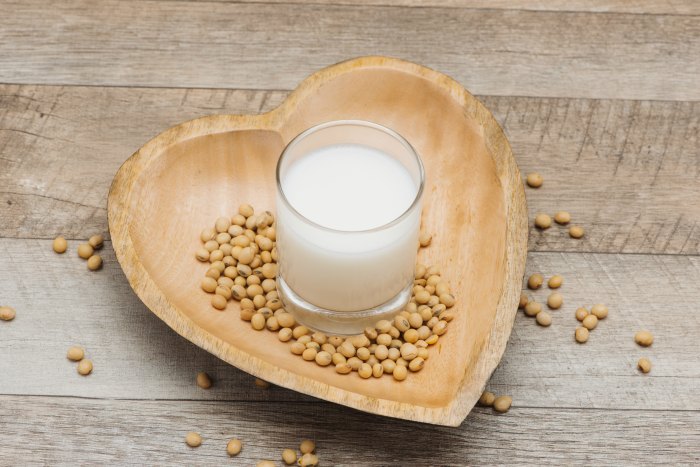 Use fortified soymilk in place of regular milk for smoothies or cereal at least 1/2 the time.
Try making flavored soy milk like black sesame soy milk, vanilla or chocolate-cinnamon.