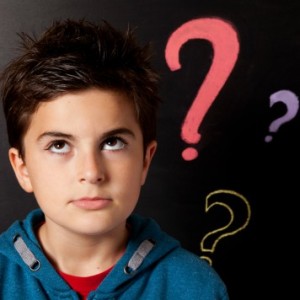 New research is adding to the list of grievances against fast food; a recent study shows student fast food consumption may be linked to slower academic growth (1). 
The study, published in Clinical Pediatrics, analyzed the test scores of thousands of 8th-grade students from a nationally representative sample. The same students had reported their food intake as 5th graders, which organized them into the following categories:
Consumed no fast food in the past week
Consumed fast food 1-3 times in the past week
Consumed fast food 4-6 times in the past week
Consumed fast food daily in the past week
What did the study find?
Daily consumers had significantly lower reading, math, and science achievement three years later as 8th graders, compared to students who reported no fast food consumption in the past week while in 5th grade. However, differences were less apparent between students who occasionally ate fast food and those who reported no fast food consumption.
Authors Purtell and Gershoff write, "Taken together, these results suggest that, at least for child achievement, reducing frequent fast food consumption is a more critical issue… than eliminating fast food consumption altogether."
What are the negative aspects of fast food?
Fast food takes a lot of heat for its contribution to obesity, but its lack of nutritional value and excess of salt, sugar and saturated fat is believed to affect cognition as well. As early as 1990, animal studies began to explore the connection between a "Western" diet and learning. Greenwood et al. showed that rats fed a high-saturated fat diet performed significantly worse on learning tasks, compared to rats fed a high-unsaturated fat diet or rats fed a low-fat diet (2). A later study in 2002 demonstrated that rats fed high-fat, high-sugar chow also performed worse on learning tasks involving memory and spatial reasoning, compared to rats fed a diet low in fat (3). While these studies did not use human subjects, they still generate concerns about the effects of eating lots of fast food.
What are simple and healthy alternatives to fast food?
As Purtell and Gershoff note, fast food doesn't need to be eliminated altogether but it should be consumed in moderation. Here are some steps you can take to reduce your child's fast food consumption:
Change your perspective; just because it didn't come from McDonald's doesn't mean it isn't "fast food". Not only burgers and fries but also pizza, buffalo wings, milkshakes, and similar foods should be considered treats.
Keep healthy snacks handy to avoid pulling up to the drive-thru. Clementines, apples, grapes, baby carrots, small granola bars or mixed nuts are convenient foods to keep on hand if your child is hungry between meals.
Join your local PTA to advocate for healthier food in your child's school.  Fast food is served in 10% of the nation's elementary schools, 18% of middle schools and 30% of high schools (4).  Pressure from parent groups can help bring these percentages down.
Make whole foods the norm.  Children require multiple exposures to accept new foods, so having regular access to fruits and vegetables at home will make your child more likely to embrace those same foods in other settings.
Sidestep meal stress.  Parents often reach for fast food and takeout menus when home meal preparation feels overwhelming.  Take an hour or two out of your weekend to plan a few meals for the coming week and then make a grocery trip so you have the necessary ingredients on hand.
Encourage healthier substitutions.  When you do order fast food with your child, ask him or her to make at least one healthy "tweak". Check out these healthy ideas for dining out.  For example, at many chain restaurants low-fat milk can be ordered instead of soda, fruit in place of French fries, or even grilled rather than breaded chicken.
Fast food can be enjoyed from time to time without consequence, but scientific research warns against habitual consumption by children and adults alike. When it comes to fast food, less is more.