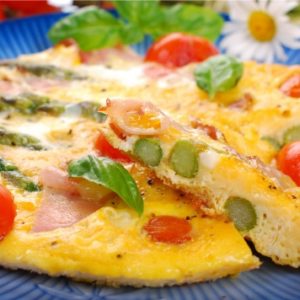 Here are 8 simple meals you can cook in the dorm on a stovetop as you acclimate to the world of independence.
Independence is beautiful, but it can be rather daunting if we're not equipped with the right tools. Thankfully, living on campus with a meal plan can help buffer the transition, but developing cooking skills now will help you form healthy habits that will serve you for a lifetime. Enjoy the magical journey of edible creations.
Kitchen items you will need:
1 medium sauce pan
1 medium skillet or wok
Measuring cups
Can opener
Spatula
Cutting board
1 Chef's knife and 1 serrated knife
Storage containers (e.g., snapware containers; glass is preferred for hot foods and plastic is suitable for cold foods)
Utensils
Bowls
BREAKFAST
Tofu Black Bean Scramble
Ingredients:
2 or 3 eggs
Pinch of cumin, black pepper and cayenne
1 tbsp oil (olive, grapeseed, canola, or coconut)
1 15.5 oz can black beans, drained and rinsed
1 block tofu, crumbled
Directions:
Crack 2 or 3 eggs in a small bowl, add a sprinkle of cumin, black pepper, and cayenne pepper and beat with a fork until well mixed.
Add 1 tbsp olive oil, grapeseed oil, canola or coconut oil to your skillet.
Add the eggs to the pan and cook over medium heat, stirring constantly with a spatula to scramble.
As the eggs begin to coagulate, add rinsed canned black beans and crumbled tofu to the pan.
Continue to stir until scrambled to your liking.
Optional: add hot sauce. Enjoy!
Here's 10 Easy High Protein Low Cost Meals with Beans
Vegetable Frittata
Ingredients:
Medium yellow onion, diced
1 tbsp olive oil
2 cups spinach, chopped
2 cups kale, chopped
2 cloves garlic, minced
6 eggs
Pinch of black pepper, cumin and cayenne
Directions:
Dice a medium yellow onion and sauté in medium skillet with 1 tbsp olive oil and a small amount of water over medium heat until the onions become transparent.
Add 2 cups chopped spinach, 2 cups chopped kale, and 2 minced cloves of garlic. Cook for about 2 minutes or until the spinach wilts.
Meanwhile, crack 6 eggs into a bowl. Stir well with a fork and add a sprinkle each of black pepper, cumin, and cayenne.
Pour the egg mixture over the sautéed greens.
Reduce the heat to medium-low, cover the skillet. The trapped steam will cook the top of the eggs. If needed, add a tiny bit of water to keep the vegetables cooking at a lower temperature and prevent burning.
Cook until the eggs are fully set, about 5 minutes.
Once the frittata is ready, slice it into sections, serve, and enjoy deeply!
LUNCH
Veggie Soup
Ingredients:
Dehydrated veggie soup mix
1/2 onion, finely chopped
Low sodium broth (vegetable or meat)
Directions:
Make a quick and easy vegetable soup by using a dehydrated veggie soup mix for a delicious quick and simple meal.
Follow the directions on the packet and add ½ of a finely chopped onion and low sodium vegetable/meat broth in place of water for extra flavor.
Curry Lentil Soup
Ingredients:
Dehydrated lentil soup mix
Directions:
Make curry lentil soup from a dehydrated soup mix, available in bulk online or certain local health food stores.
This is a convenient and nutritious way to have satiating soup while studying for exams (besides from a can).
DINNER
Vegetable Stir-Fry Over Brown Rice
Ingredients:
1 cup brown rice
2 cups water
1/2 yellow onion, diced
2 cloves garlic, minced
Olive oil for sautéing
1/2 cup snow peas
1/2 cup shredded green cabbage
2 cups rainbow chard
Small head of broccoli, chopped
2 tbsp low sodium soy sauce
2 tsp ginger root, chopped
Directions:
Soak 1 cup brown rice overnight in 2 cups of water in a small saucepan.
When you're ready to cook dinner, bring the rice to a boil over medium-high heat.
Reduce to medium heat and let simmer, covered, for about 20 minutes or until all the water is absorbed
After the water is absorbed, turn off the heat and allow the rice to sit, covered, for a few more minutes before fluffing with a fork.
To make the vegetable stir-fry, sauté ½ diced yellow onion and 2 cloves of minced garlic in olive oil until the onions become soft.
Next, add ½ cup snow peas, ½ cup shredded green cabbage, 2 cups of rainbow chard, a small chopped head of broccoli, 2 tbsp low sodium soy sauce, and 2 tsp chopped ginger root.
Stir the vegetables constantly to prevent them from burning and cook until vegetables are tender while still remaining bright and crisp.
Serve the stir-fry over the cooked brown rice and enjoy.
Shakshuka
Have you ever tried Shakshuka? It's an easy Israeli dish you may just fall in love with.
Ingredients:
Yellow onion, chopped
Oil for sautéing
1 bell pepper, chopped
2 tbsp tomato paste
2 14 oz cans diced tomatoes or 2 1/2 cups fresh tomatoes, chopped
Pinch of cumin, chili powder, paprika and cayenne
5 eggs
Basil flakes or parsley (garnish)
Directions:
Chop one yellow onion and sauté it in a large, deep skillet or saucepan with a small amount of oil. Once the onions become soft, add 2 minced garlic cloves and sauté until fragrant.
Add 1 medium chopped bell pepper and cook until soft.
Next, add 2 tbsp of tomato paste and 2 (14oz) cans of diced tomatoes or 2 1/2 cups of fresh, chopped tomatoes. Stir until blended, adding several pinches of cumin, chili powder, paprika, and a tiny bit of cayenne pepper (more if you prefer it spicy).
Now, carefully crack the eggs into the saucepan in different areas so they don't touch. You can crack 4 eggs near the edges of the saucepan (depending on size of sauce pan) and crack one egg into the center (forming a star).
Cover the saucepan and let the eggs cook for 10-16 minutes or until the sauce has reduced and the eggs are cooked to your liking.
Garnish with dried basil flakes or fresh, tiny pieces of parsley! Enjoy with thanks and eat until you feel satiated.
SNACKS
Hard Boiled/Soft Boiled Eggs
What I love about eggs is they truly are nature's convenience food. Eggs provide high quality protein, phosphorus and vitamins A, D and B-complex. They also contain lutein and zeaxanthin, which may promote healthy vision.
Ingredients:
Eggs
Spice blend, cumin, paprika or cayenne to taste
Directions:
Place the desired amount of eggs in a pot of water (enough water so that the eggs are submerged) and heat on high. Adjust the heat to maintain a small simmer, and put the lid on for ten minutes.
Turn off the heat, drain the water, rinse the eggs in cold water, and then peel and serve.
Sprinkle a spice blend on top, some cumin, or paprika and cayenne
Stuffed Portobello Caps
Ingredients:
4 large portobello caps
Olive oil for sautéing
1/2 cup walnuts, chopped
2 tsp garlic, minced
Juice of 1 lemon
1/4 cup mint, chopped
2 avocados
Directions:
Sauté 4 large portobello caps in olive oil, flipping them with a spatula often until most of the water has been drawn out of the caps. Once they seem ready, remove them from the pan and set them aside.
Now, finely chop ½ cup of walnuts, mince 2 tsp of garlic, squeeze juice from one lemon, and finely chop ¼ cup of fresh mint into a bowl.
Combine all these ingredients with the flesh of two avocados and mix them all together. Stuff the portobello caps with the mixture and enjoy!
Get more recipe ideas at Melissa's Healthy Living.