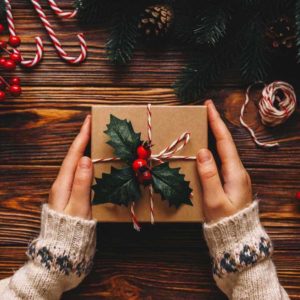 Gift something more original than last year with these food-themed ideas and gifts for parents or adult family members and friends.
Looking for a holiday gift for the PTA mom who works full-time and cooks for the whole family? Or the babysitter who keeps your family functioning while putting in crazy hours studying every night for her next college exam? What about the mom or dad who always hosts the play dates? Or, anyone you adore because we've all got a lot on our "plate" and can use more time! (If you've already bought for the adults in your life, check out our holiday gifts for kids and teens, or gifts for family foodies.
It's time to end the scrambling for last-minute gifts! Regardless of whether your recipient is a dedicated "foodie" or someone who has never turned on their stove, there are many creative ways to gift them a fun and useful present that they can enjoy for years to come. From the most popular cooking and baking tools to nutrition and recipe books, this food-focused gift guide can help you choose a present that matches the lifestyle of any adult in your life. Best of all, these affordable items are health-promoting so you can give the gift of deliciousness and healthy nourishment for the holidays. How heroic of you!
This post contains affiliate links. As an Amazon Associate, we earn from qualifying purchases. The links are noted with an asterisk (*) or Amazon image.
Why give a food-focused gift
Cooking is the best way to ensure healthy eating and happens to be a very fun hobby anyone can enjoy! If you know someone who is beginning this new healthy habit, a kitchen tool can be the perfect gift to help them. At the same time, a new kitchen gadget like herb cutting scissors* or a cooking resource can be a fun way to keep things "fresh" in the kitchen and excite even a seasoned cook.
CSA (Community Supported Agriculture) share or produce delivery subscription
Sign them up for at-home delivery of fresh produce (you can choose just a month or two, or even a whole year) to help with grocery shopping! You can likely find a CSA program near their home that they can become a part of, and you can give them a gift certificate for the annual or seasonal cost!
Fruit basket delivery
Many local farms will deliver fresh seasonal fruit, jams, olive oils, or other specialty items for the holidays. When the holiday season gets super busy, they'll have healthy and tasty snacks to reach for!
A homemade cake mix or another baked good mix in a jar
Combine all of the dry ingredients for your favorite baked good in a quart-sized mason jar and print up the recipe on a cute piece of paper. Next time someone has a last-minute bake sale or potluck to attend, you've got them covered!
Magazine subscriptions to cooking or food-related magazines
You'll be helping them think of healthy recipes, cooking inspiration, and tips!
An instant pot, slow cooker, or pressure cooker
Cut their cooking time in half or more with these amazing machines that make batch cooking a breeze. The instant pot*, slow cooker, and pressure cooker are all hands-free, are easy to clean up, and make it easy to create big portions to freeze or serve the whole family.
A homemade cookbook
Create a compilation of favorite family recipes or even five of your favorite homemade recipes. It will be special and put to good use if printed on nice paper in color. Gifts for parents don't have to be complicated!
A food vacuum sealer
Help your gift recipient store fresh foods without freezer burn or waste; vacuum sealing preserves foods so they can cut down on cooking and shopping trips! I bought the FoodSaver 2-1 vacuum sealer for myself for Christmas this year, and I can't wait to use it! I'm already planning to bulk freeze my black bean umami burgers and mushroom chicken burgers from my cookbook.
A gift certificate to a local cooking class
This makes the perfect holiday gift for the new cook, a possible adventure for the non-cook, or provides fresh ideas for the old cook. You can purchase two tickets to go with them, or let them go with a friend/family member. This would be a great way to catch up with another busy parent and get some time for yourself, not just the kiddos!
A subscription to a meal kit delivery service
There are many meal kit services to choose from, and they can be a great way to provide all of the materials for someone who is just learning to cook or cooks infrequently. They can choose from almost any kind of diet or taste preferences. When possible, choose one that has the most eco-friendly packaging.
A cast iron pan
A cast iron is one of the best, most durable cooking mediums and truly lasts forever. These pans come in multiple sizes, are inexpensive, and a lifelong gift that gets better with age! Most of these come without harmful coatings that can leach chemicals. I love Tramontina brand* which is oven safe until 450°Fl
Basic kitchen supplies or appliances
Choose from a set of knives, a cutting board, mixing bowls, measuring cups, a blender, spatulas, or other cooking utensils for a holiday gift. The list goes on! If you're not sure what they already have, it usually doesn't hurt to have a couple of extra basics such as a great chef's knife or stackable stainless steel bowel. I've also gifted Pyrex dish sets with lids* to family. I use every shape and size for left-overs so I can see them clearly in the refrigerator and decrease food waste!
A Dutch oven
A cast-iron or enamel Dutch oven is a holiday gift that will keep on giving. It retains heat and prevents drying, which is perfect for slow-roasting succulent meats and vegetables! And it saves on tinfoil, as there's no need to cover. You can even pair the oven with some Dutch oven recipes so they can start cooking delicious meals right away!
An immersion blender that's hand-held
This can be a lifesaver for time and can eliminate extra dishes. Plus, while the soup is still hot, you can blend it in the pot. I use my immersion blender for this tasty spinach soup that's an easy-to-make family favorite. I've had my Kitchenaid hand blender* for over a decade, and love it for homemade pureed or cream soups.
A spice set or dried herb blend
For the new cook, go for a basic set the includes some "classic" flavor profiles. For an experienced cook, you can "spice" things up with a specific flavor profile that may be new for them, such as Moroccan spices or Japanese seasoning. I bought herb blends for stocking stuffers, and for our good friends who are visiting on Christmas Eve (I hope they don't see this article) I bought them several of my favorites from Frontier Co-Op including Tandoori Masala*. And yes, I know this will lead to a food theme discussion!
A homemade dry rub
Rubs are great for tofu, root veggies, meat, and fish. Pre-mix some spices and herbs for someone to have ready to marinate or season their dishes – you can label each with its intended use! You can also make taco mix that – did you know- is delicious as a veggie seasoning? A family favorite is halved Brussels sprouts cooked crispy in olive oil and taco seasoning in a cast iron pan –delicious!
A healthy recipe book
For the active person who is looking to add more plant-based dishes to their diet, check out my new cookbook The Plant-Based Boost Cookbook, 100+ Recipes for Athletes and Exercise Enthusiasts which has tasty recipes for meals, snacks, and desserts all jam-packed with phytonutrients for good health!
An apron or oven mitts
During the holidays, the aprons come out! Why not get one with a holiday theme, cute pattern or fun design?
A set of fun cloth napkins or dish towels
These are another favorite gift I love to give! These get dirty fast, so most people appreciate having extra! Plus cloth napkins are great for the environment.
A lovely platter or serving bowl
Let them show off their tasty creations! Platters can be used for veggies, cheese and crackers, desserts and more.
Silicone baking mats
I've had my MIU nonstick silicone mats* for years and I can only imagine how much wax paper and non-stick spray I've saved! It's one of the gifts for parents and adults that are hard to go wrong with.
A kitchen herb box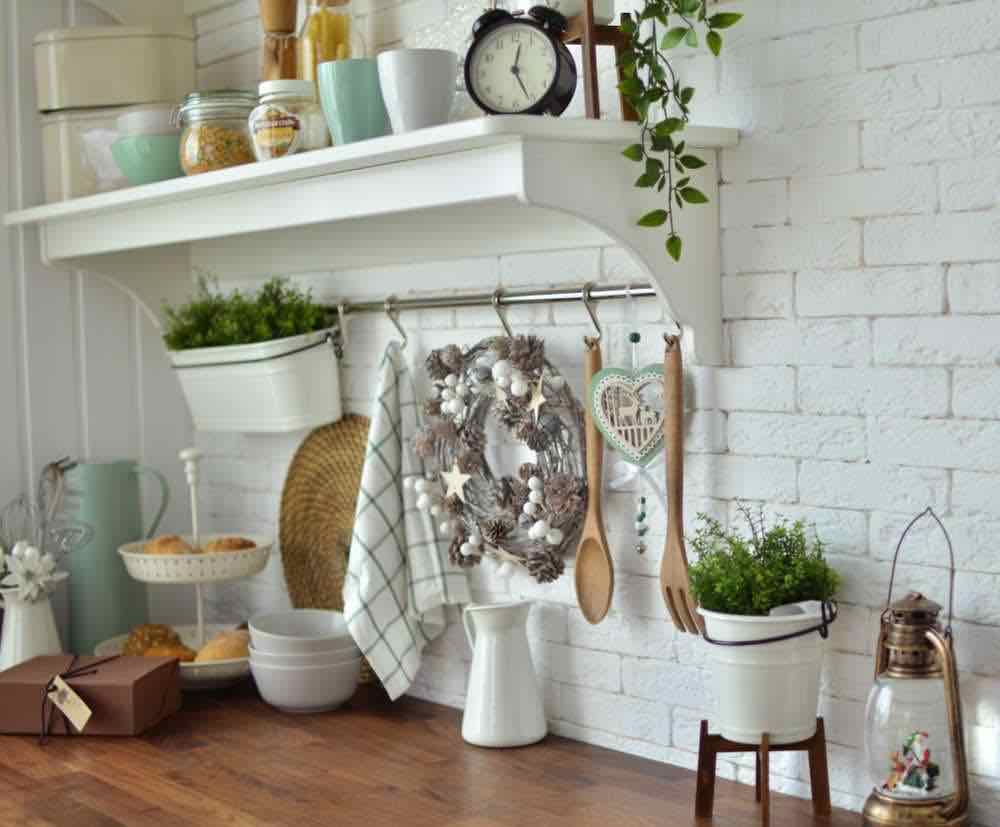 Fresh herb plants make every dish taste better and fresher! Constantly paying for herbs at the grocery store can add up in a hurry, so it's a gift that will save money. You can go high tech like this Click and Grow an indoor garden for the kitchen or gift a little mini herb garden for their stoop or windowsill.
A personalized cutting board
For the eco-conscious, find a maintenance-free, durable bamboo one! We like this double set of bamboo cutting boards* as it offers a mini-cutting board, perfect for when you need to mince garlic or shallots but don't want to get stuck washing a large board.
While these are great gifts for parents, you may like the sound of some of these gifts for yourself too. Send this article along to your spouse or partner with a note – "If you're having a hard time finding me a gift, a few of these will do!" These gifts are major time-savors for meal creations and are the perfect tools to cut down on time, relieve mental exhaustion of meal planning, and make it easier to have delicious healthy options ready to go!
Next see our other article, Holiday Gifts for Foodies in the Family for all your last-minute shopping needs.