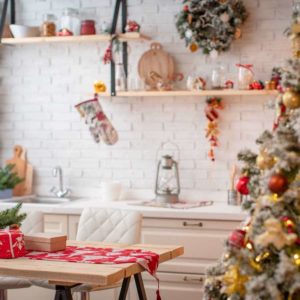 If you know someone who likes to get into food-related hobbies with delicious results, these gifts for foodies will help with your shopping.
With Hanukkah and Christmas around the corner, these kitchen gifts will be a hit for family or family friends. They are great for kids and adults alike and can make for a happy family in the kitchen during all of the festivities and the start of the new year! If you've already bought family gifts, see our holiday gifts for parents or kids that inspire tasty or simple culinary adventures.
This post contains affiliate links. As an Amazon Associate, we earn from qualifying purchases. The links are noted with an asterisk (*) or Amazon image.
A bamboo steamer to make homemade dumplings
Pair with a few dumpling recipes that include veggies of course, and some fancy stainless steel chopsticks (and kid-friendly ones, too) if they're new to this! And don't forget – steamed are healthier than fried!
A quality pizza stone
Pair the pizza stone with a pizza-making recipe book and/or pizza cutter if they're new to this! If they have kids, they'll really love turning their kitchen into a pizzeria!
A vegetable spiralizer
These spiralizers work best for firm, wide vegetables such as zucchini, yellow squash, sweet potato, and large carrots – fun for adults and kids to create healthy "noodles" which can turn into all kinds of inventive and tasty dishes! For picky eaters or reluctant veggie tasters, offering foods in different shapes and textures can make them more appealing. I like the Gefu veggie spiralizer*, I've bought more elaborate tools, but find I always go back to the basics for ease of use and cleaning. This kitchen gift will transform their meals.
A crepe pan
As a child, my mom made crepes with a crepe pan. I can still recall them melting in your mouth and how thin they were. My dad would joke they were so thin they were one-sided. Pair with a crepe mix, crepe recipe, and voilà, they'll be in Paris for a Saturday morning!
A custom cookie stamp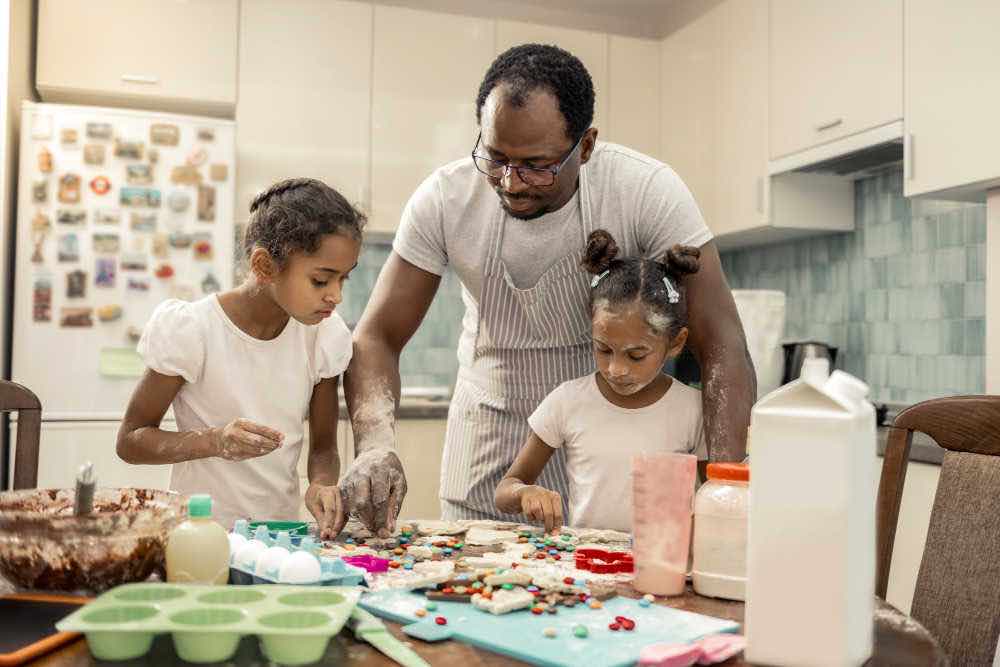 Bring their own sense of humor or unique personality to the cookies that they make with a sassy saying or signature bitmoji that hilariously captures their essence. Or, for classy holiday cookies, get a stamp of their last name or initial that they can pass down for generations. 
A bread maker or bread dough mixer
Don't let your friends settle for store-bought bread anymore! There's nothing like making quality homemade bread with the freshest ingredients at their disposal. Now's your time to jump into the COVID sourdough bread trend! Whole-grain bread with seeds and nuts is out of this world when served with jam and ricotta!
A wok or any other type of wok
No need for Chinese take-out anymore. They'll be able to stir-fry veggies, lo mien, and chicken-fried rice in a big, old wok in the comfort of their own home.
A tagine to make Middle Eastern and North African stews
Whether ceramic or clay, they'll be able to whip up Moroccan chicken or a rich, flavorful lamb or fish dish with a variety of vegetables and spices.
A clay pot to make hot pot dishes or donabe hot pot
If they're busy without a lot of patience in the kitchen, this is the perfect gift. They'll be able to whip something up real quick and get a nutritious meal out of it: one-stop shopping of rice, veggies, and meat in a seasoned broth. Ready to serve in 15-20 minutes all in one pot. 
Specialty salts
Sea salt, lava salt, Himalayan salt, black truffle salt…let them explore. With the range of tastes, textures, and colors, it'll be an experience for their senses! 
For those who like a clean microwave
I use my Walfos heat resistant covers every day. Whether I'm covering soup, nachos, or marinara, they save me the time of cleaning out my microwave. Plus I can use them to steam veggies in the microwave or cover left-overs when I'm in a rush.
Gifts for coffee lovers
When I say my bedtime prayers, right before drifting off to sleep, I think, "tomorrow morning; I'll be drinking a cup of coffee." It's close to a religion for me, and I'm sure you have many family friends who share this deep affection for the best beverage on earth! For those coffee lovers, here are a few top ideas.
A monthly coffee subscription or bag of specialty coffee beans
A new way to brew coffee, such as an Aeropress, Chemex coffee maker*, ceramic drip coffee maker, percolator, French press, SoftBrew coffee maker, siphon pot, cold brew coffee maker, or Turkish coffee maker
A milk frother*, low cost but so useful
A nice coffee mug
Cold-Pressed Espressos like La Colombe Draft Lattes*
Gifts for Tea Lovers
Find a mix of fancy assorted teas. These are perfect for both the tea lover and for coffee lovers who have maxed out on their daily coffee intake. Find a tea leaf holder that will bring a smile to their face every time they enjoy their cup of tea. I love these animals for kids and adults!
Are you still looking for more kitchen gift ideas? We have another complete list for your kids and teens – perfect for last-minute stocking stuffers or Hanukkah gifts in our next article, Best Holiday Gifts for Kids and Teens.