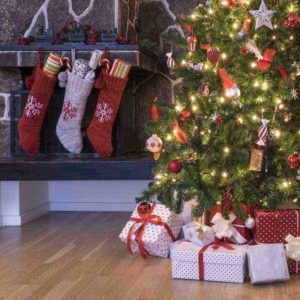 Parents will love these holiday gifts for kids and teens that can be used as activities to occupy them for hours, that they can enjoy using with friends, or can impress the whole family!
Whether you're shopping for a 4-year-old or a 14-year-old, kitchen materials and gadgets are a great way to keep kids learning and excited about healthy food. Your teen, college-goer, or young adult will also feel better equipped to tackle their new life and still have healthy food to eat with these holiday gifts for kids. These items are creative, easy, and more thoughtful than a candy cane, and some can even be perfect as stocking stuffers or small Hanukkah gifts. If you're looking to shop for an adult instead, check out our great gift list for parents or adults.
This post contains affiliate links. As an Amazon Associate, we earn from qualifying purchases. The links are noted with an asterisk (*) or Amazon image.
Benefits of food gifts for kids and teens
Did you know that early exposure to nutrition education – including healthy foods, cooking, and gardening, lead to better health outcomes for kids? Give them the gift of health for the holidays! Oh, and lots of fun, while they're at it! The whole family will get excited about these, and they're easy to cater to any age group, gender, or level of kitchen experience.
Silicon cooking utensils
Silicon is a very kid (and adult!) friendly durable material. Small silicone spatulas with and without bristles are perfect for kids to help mix or bake, and silicon brushes let them easily "paint" oil or sauces on veggies or protein for cooking! My family uses them daily to coat pans before cooking or broiling. I like the silicone brushes* typically used for basting.
A silicone or bamboo rolling mat for sushi
Pair with a sushi-making cookbook and/or sushi ingredients such as seaweed and sushi rice if they're new to this! I'm buying this silicone sushi mat for my daughter this year. She loves making homemade sushi – check out our homemade sushi recipe here.
Fun egg molds or silicone baking cups
Encourage healthy protein intake and food prep for kids! You can also use mini silicone cupcake or silicone molds with covers to make the quiches or sous-vide style like those sold at Starbucks. Individual silicon baking cups are perfect for cooking with kids – no fuss or mess of a muffin tin. They also double as mini bowls to make a lunch or snack platter.
Popsicle molds
Pair popsicle molds with a couple of recipes or a recipe booklet for healthy, whole fruit & veggie creations that kids can help with.
A waffle iron with a fun design
From hearts to mini mouse, waffle irons are a great gift for families with kids. This is a fine gift for a teen, but you can pair it with some kids' cooking utensils (to help make the batter) for the little ones.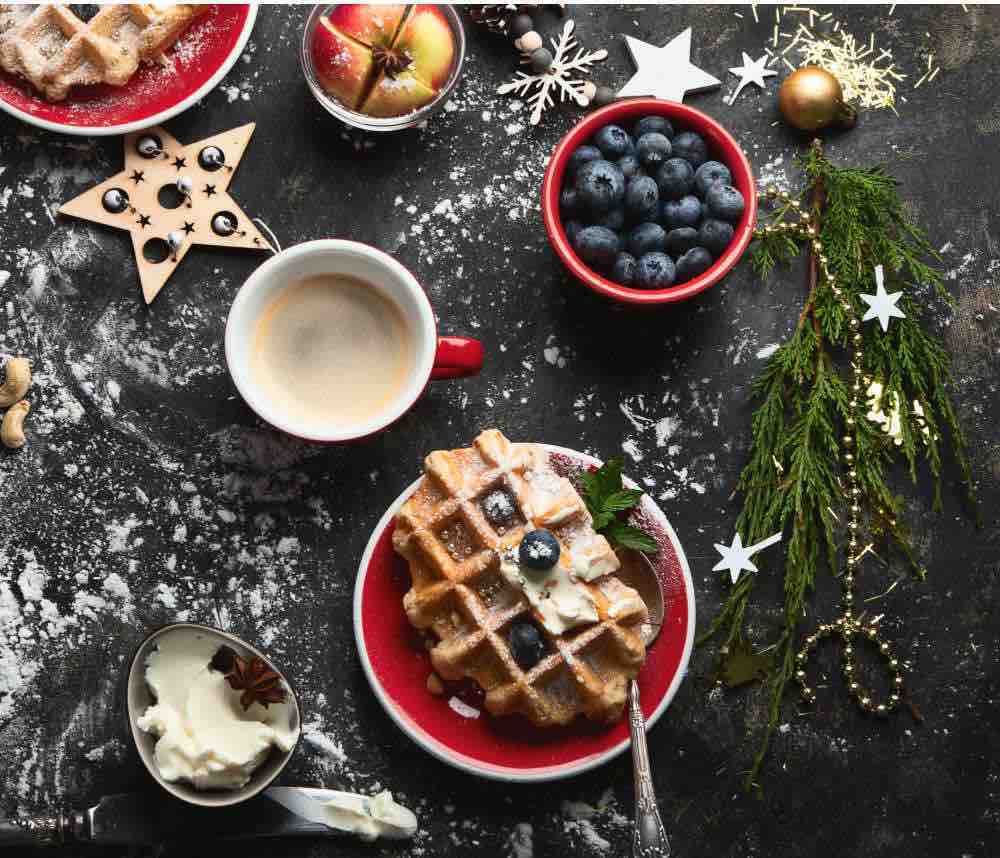 A fun apron (with optional chef's hat)
Look for the kids' favorite movie or tv characters emblazoned on the merch! Your teen or significant other may also get excited by a new apron and have an incentive to get in the kitchen.
A cute step stool
Step stools can get little kids to help with the action! Just make sure it folds up because any mom knows it gets crowded in the kitchen!
A fun lunch box or bento box container for kids on the go
Kids are busy, busy bees. And so are their parents. Get you both of them excited with fun travel gifts and healthy lunch supplies. These are the hot trend for kids' lunches and make it easy on parents to pack (or even kids to pack themselves). Even if your kid is learning from home, packing a lunch box, and eating it outside can make things feel a little bit more normal.
They encourage eating a variety of foods, and adults and teens love them too! Lunch accessories make fun stocking stuffers and add flair and excitement to bag lunches! Animal food picks* or colorful reusable silicon bags* are great options too.
Reusable straws
From silicone to steel to colored glass straws, this gift helps support sustainability!
A bamboo utensil set
Durable, lightweight, and stain-resistant, they'll love it!  Pair it with the bamboo cutting board.
Festive cookie cutters or a cookie stamp
Look for cookie cutter shapes* or themes that you may know they particularly enjoy – you name it a cookie-cutter exists out there for it! Your Jewish friends can make cut-out cookies in the shape of a dreidel, menorah, or star of David! This customized cookie-cutter could last for years – what a Hanukkah miracle indeed! A variety of sizes comes in handy when getting kids to eat veggies!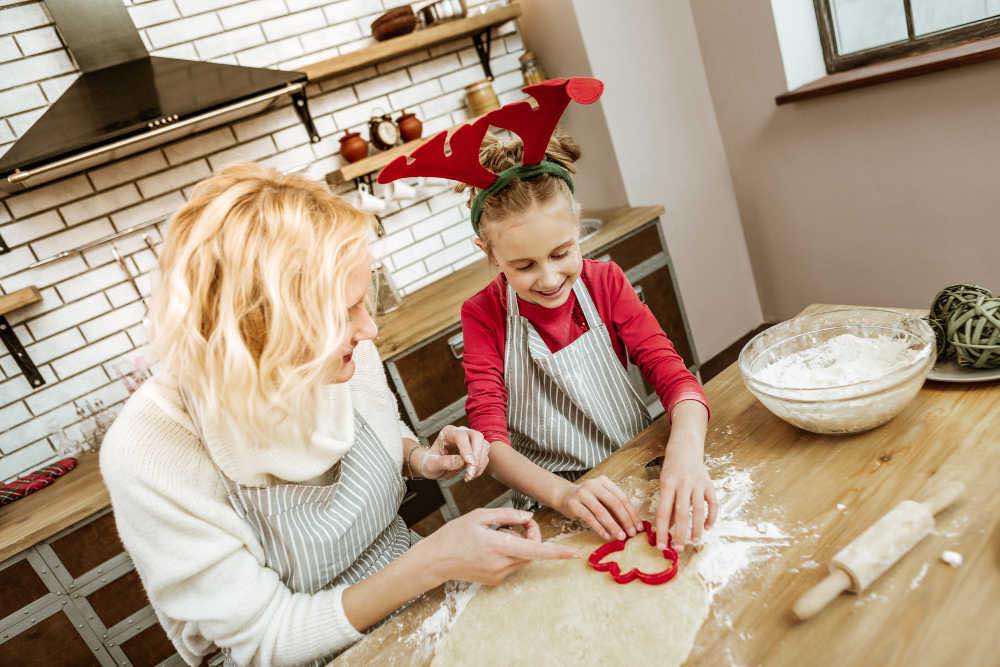 Mini cooking or baking utensil
Look for mini spatulas with cute patterns, mini silicon mixing spoons, mini whisks, mini rolling pans, or silicon brushes. Let kids take part in the kitchen action with their own set of tools! Silicon is particularly kid-friendly because it's easy to clean, has soft edges, and is highly durable.
Dishwashing gloves
Encourage your children to help wash the dishes with dishwashing gloves* to avoid messing up their nails or drying their skin out. Cracked and dry skin makes you more susceptible to colds and viruses. Choose a fun color your child will enjoy.
Kids kitchen knife
Kid-friendly cutting utensils exist for any age – they have smooth edges for safety yet can still cut through softer fruits and veggies for the little chefs!
Healthy food-themed activity book or cookbook or combination of both
This makes the perfect gift for kids for at-home or travel! The Super Crew Breakfast Cookbook and Activity Book for kids with 50 recipes and 100 fun nutrition activities will inspire kids to explore a variety of colorful foods. Pair with cute pens/pencils as a bonus! This is perfect for plane rides too, as the activities will keep them busy.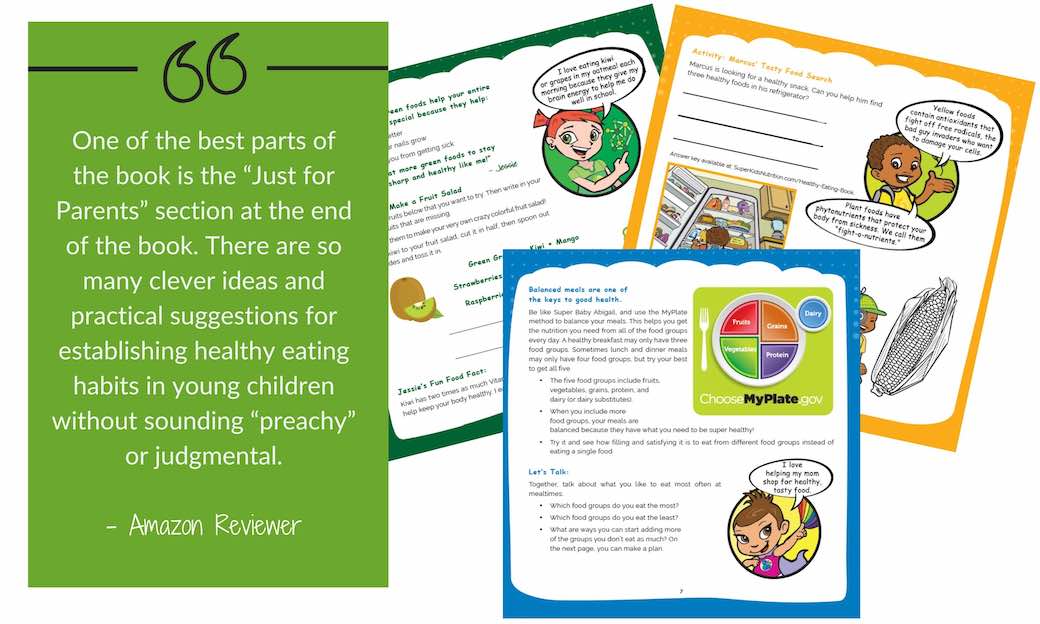 A fun water bottle for kids
You can find all shapes, sizes, and themes – favorite sports team? TV character? Monogram? Color? There are so many to choose from to fit any kid's style. Support hydration – they'll be excited to fill and drink from a bottle they love!
A swanky water bottle or insulated thermos for teens
There are many trendy and sleek looking bottles, which may be an easy way to get your teen or college kid to enjoy drinking water. You know they likely don't have the income for the amazing thermos now on the market that can keep their beverages cold or hot for those late-night study sessions. You'll support sustainability and hydration!!
A gift card to a grocery store in your teens' college town
Support learning and adapting to healthy behaviors as they transition to adulthood with this unique holiday or Christmas gift! "I have lots of expendable income," said no college kid ever! Get them a gift card to their favorite grocery store or Target.
 A dorm room seasonal fruit delivery
There's a chance your teen may not be into veggies, but few can say no to sweet, delicious fruit delivered to their dorm room. Plus, it's a healthy way to say you care.
An informational book for your teen, collegiate athlete, or fitness goer
The Plant-Based Boost, Nutrition Solutions for Athletes and Exercise Enthusiasts, will help them win the next game, recover faster from their outdoor biking or hiking, and is loaded with information on the benefits of plant-based foods and the latest research on sports nutrition. 

A meal kit delivery service for your teen in college
If they live off-campus and have a kitchen, this a great way to make it easy for them to cook! Money can be tight in school, so taking away one stressor can help them focus more on their schoolwork. Plus, they'll look forward to cooking a meal without having to take the time to find a recipe and gather all of the ingredients.
If you missed our first two articles of holiday gifts for kids and the rest of your family and friends, check out: