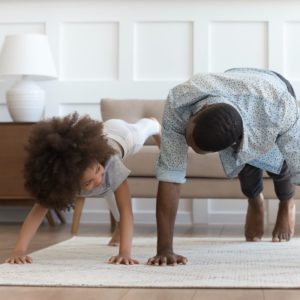 Are your kids stuck in the same ol' exercise routine? Try these exercise ideas for kids to switch things up and get their hearts pumping.
Depending on your child's age, some activities may be more appropriate than others. With a base knowledge of the different types of exercise, you can encourage your kid to get moving, no matter what age!
What are the different types of exercise?
First thing's first. It's time to go back to basics. For those who are new to physical activity, it's critical to understand and differentiate the main categories. Physical activity can include:
Aerobic exercise (moderate or long endurance exercise)
Anaerobic exercise (short duration high-intensity exercise)
Resistance/strength training

Pull-ups
Push-ups
Rock climbing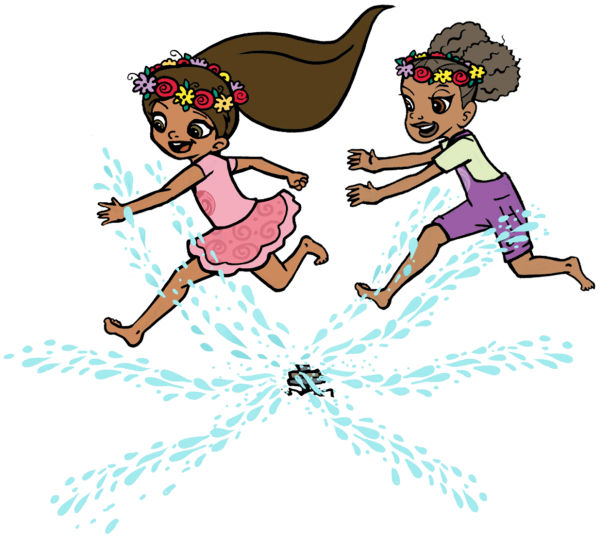 Aerobic and anaerobic exercise are considered cardiovascular exercise and includes activities that get your heart rate up and your blood pumping!
These activities can also be considered both aerobic and anaerobic exercise depending on the intensity. Think of activities such as brisk walking, running, biking, dancing, swimming, sprinting, and stop and go sports like soccer and basketball.
Why is it important to do different types of exercise?
Much like with everything else, it's all about balance. Just like how your kiddo can't grow optimally by eating one type of food, they also can't maximize their heart health by performing a single type of exercise. Check out these must-know benefits of each exercise category:
Strength training: Essential for building and maintaining muscles, keeping bones strong and healthy, and improving exercise endurance.
Cardiovascular conditioning: Also known as cardio (aerobic and anaerobic exercise), helps improve heart health, memory, mood, and sleep quality. (1,2) Not to mention, it's also associated with decreased risk of diseases, such as heart disease and type 2 diabetes. (1,2)
What is the recommended amount of exercise each day?
In 2018, the government released physical activity recommendations for all ages. Check out how much activity each member of your family should be getting for optimal health and reduced disease risk: (3)
Ages 3-5: Physical activity throughout the day
Ages 6-17: 1 hour or more of moderate-to-vigorous aerobic exercise per day, along with muscle and bone strengthening exercises at least 3 days a week. For fit-spiration, check out our muscle and bone-strengthening activities!
Adults: A mix of moderate or vigorous aerobic activity, with 2 days or more a week of strength training, involving all muscle groups. For moderate-intensity exercise, aim for 150-300 minutes (2½ to 5 hours) per week. However, research shows additional health benefits seen for those who engage in over 5 hours each week. For vigorous activity, aim for 75-150 minutes (1 hour 15 minutes to 2½ hours) per week.
Use our Fitness Tracker that's a simple and fun way to help track exercise for kids or as a family.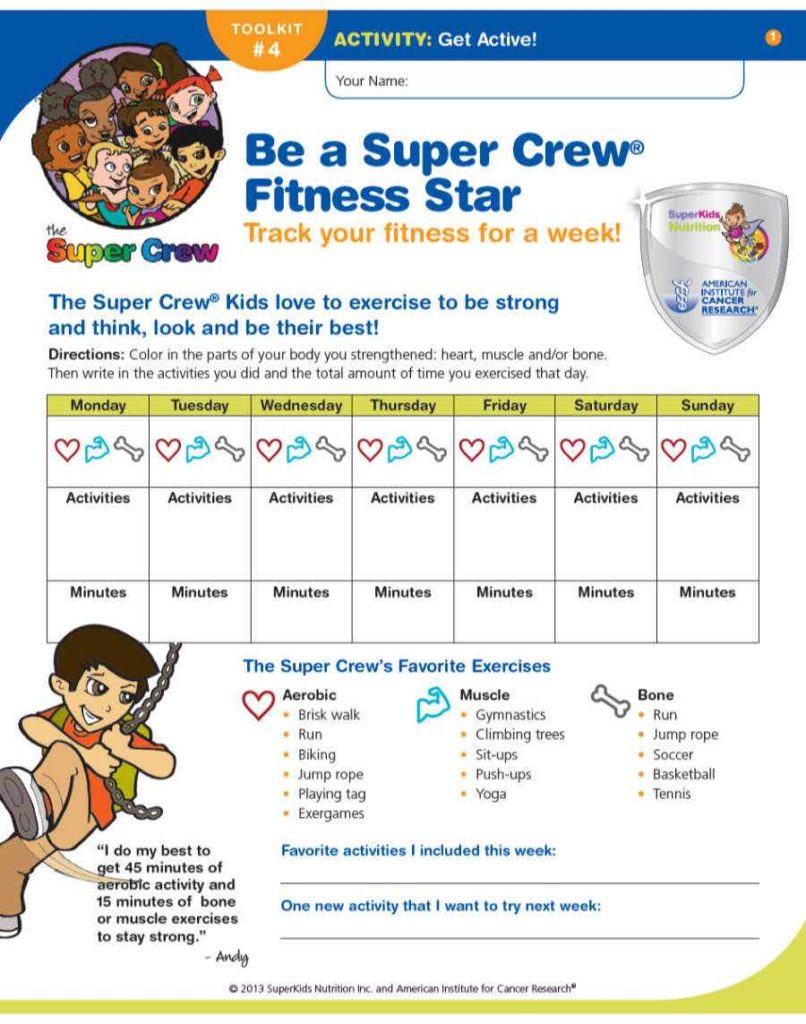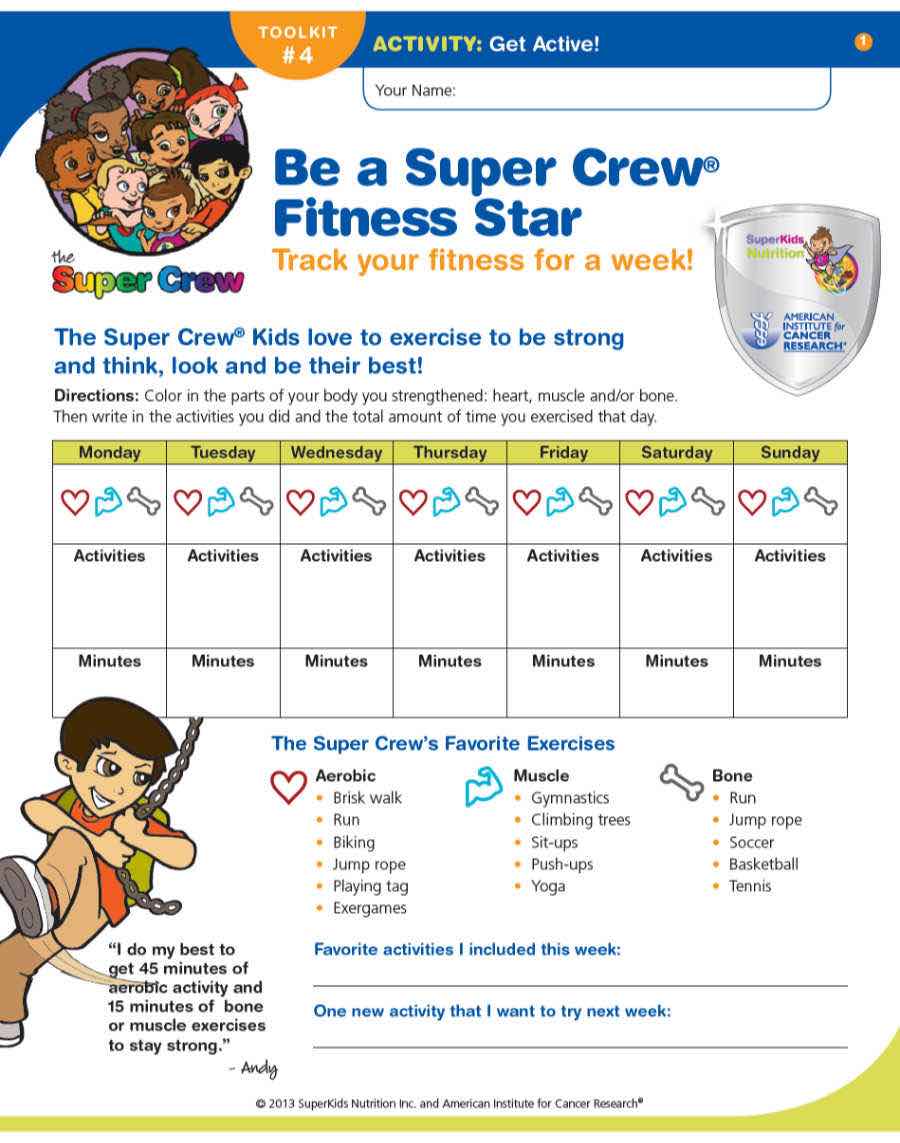 How can your family be more active?
So, physical activity is important. And we should do lots of it. But, the question is, how? Check out these fun and creative exercises that the entire household can do to get the blood moving, muscles working, and heart pumping. Be an advocate for your family's health to be more active, feel better, and ward off disease!
Make the exercise routine happen by fitting it into your daily life, both indoors and outdoors. Choose two to try out as a family this week! Get each family member involved in the decision-making to select a physical activity that is fun for everyone! Then, keep the positive vibes going by setting aside intentional exercise time with your family or by squeezing in some active moments during a commercial break.
Indoor Exercise for Kids and Adults:
Do jumping jacks
Take big bunny hops
Play leapfrog
Act like an animal
Start a dance party or freeze dance
Have a cleaning party
Do push-ups
Do sit-ups and hold each other's feet
Play musical chairs
Start a pillow fight
Organize a balloon toss
Crab walk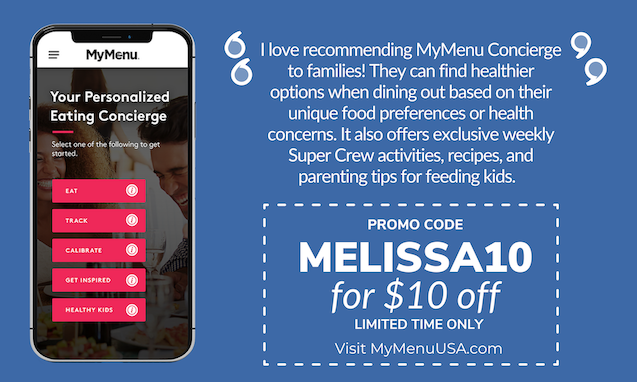 Outdoor Exercises for Kids:
Have a relay race
Play tag or a variation of it (such as freeze-tag, blob tag, etc.)
Set up an obstacle course
Throw a frisbee
Play three flies up
Go hula hooping
Play hopscotch
Ride bikes, scooters, skateboards, or go rollerblading
Go for a family walk or hike
Play catch
Take a trip to your local pool and go swimming
On a warm day, turn on the sprinklers and run through them
Have a water balloon fight
Get a group of friends together (once COVID safe) for a game of volleyball, basketball, baseball, or soccer
Take a trip to the playground
Go to the beach and play in the surf (make sure to practice ocean safety!)
Go lawn bowling
Play duck-duck-goose
Set up a game of capture the flag
Now that you have simple guidelines for how much physical activity your family should do each week, try some of these simple ways to keep the family active. Next get your copy of the Super Crew Breakfast Cookbook for Kids, which has over 100 fun nutrition activities to teach your kids how to fuel up for fitness!