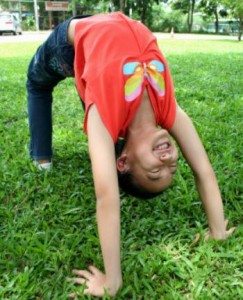 Yoga will help your kids feel great and keep their bodies in motion! Read on to learn 1o benefits and why they should try it today!
It is a great activity for kids to try that you may have overlooked! It can be done alone, with a friend, or even with your family. Yoga will keep them active and kickstart a healthy and active lifestyle that will last!
Here are the top 10 reasons kids should try yoga:
It's fun
It gives them a mental break
They will enjoy stretching
It helps them sleep
It's a healthy activity for their mind, body, and spirit
It teaches them about balance and stamina
It helps them learn how to quiet the mind
It teaches them how to breathe deeply and fully
It gives them awareness to their body
It teaches them how to take care of themselves
Want even more ideas? Check out our other article to learn 5 tips to get kids excited about yoga!