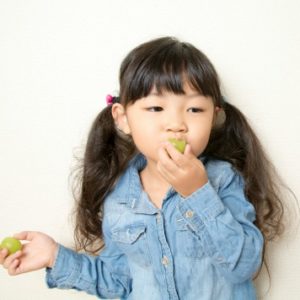 Feeding your kids healthy can be fun, tasty and easy with patience and persistence! Just remember not every day needs to earn an A!
Teaching Kitchen Independence for Kids
Some topics just never get old, like what healthy snacks to serve your kids, how to get your kids to eat more fruits and veggies, and how to make healthy meals and snacks for your family without spending the entire day in the kitchen or losing your mind. We could all occasionally use a refresher course in Healthy Eating 101! We asked leaders in the field for their solutions to these time-honored parenting problems.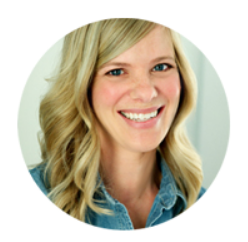 Sally Kuzemchak, RD, and mother of two boys, knows all about growing appetites. For a mom who feels like they're always in the kitchen, she offers these tips:
Kuzemchak: First, I think it's important to teach independence when possible. This might involve some initial prep work on your end, such as cutting up fruit, making some snacks such as homemade granola bars or bites, or simply corralling snacks in one area of the fridge that's within reach. Then kids can serve themselves (though, admittedly, clean-up is the part my boys tend to have problems with!). Secondly, parents should focus on filling foods for meals and snacks. Sometimes all that grazing kids do is because what they're eating isn't satisfying. So, focus on those nutrients that are especially filling such as protein, fiber, and fats. Pretzels aren't filling on their own, but pretzels dipped in peanut butter with a glass of milk is a snack that's much more satisfying and will keep them fuller longer.
Healthy Snack for Kids
Snack attack! Sometimes kids need a little extra boost between the cafeteria and dinner time. Sally shares some of her kids' favorite healthy snack selections that are easy to pack for school or after-school activities.
Kuzemchak: For snacks, I do whole pieces of fruit, baggies of stove-popped popcorn, beef jerky, individual cups of applesauce or fruit cups, homemade bars and energy bites in a container so, they don't get squished, individual cups or pouches of nut butter, and baggies of whole grain crackers.
Using Foods as a Reward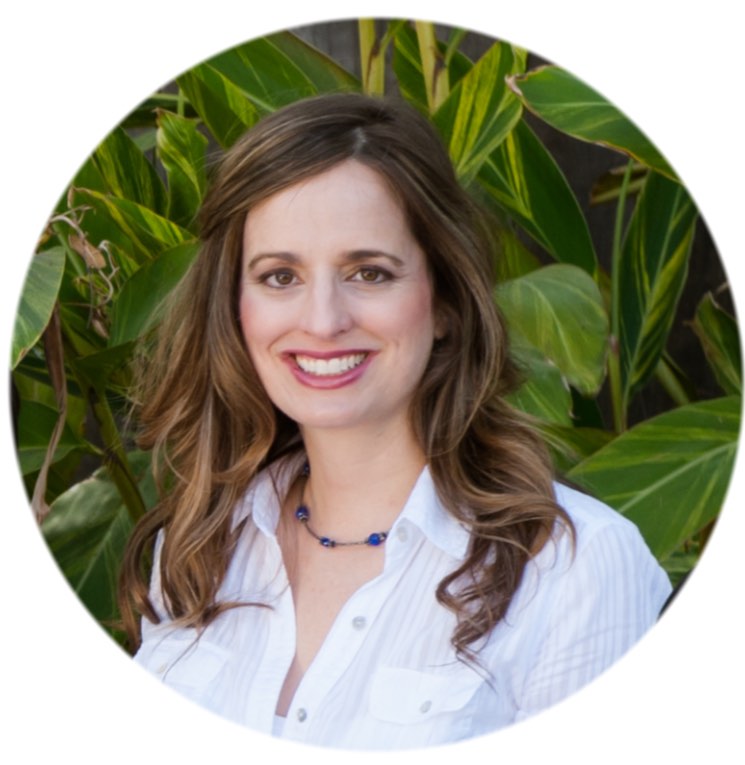 A common practice is to offer a reward for finishing a meal or trying the broccoli. But is it okay to incentivize healthy eating? Melissa Halas, MA, RD, CDE, explains.
Although non-food rewards may help increase your child's acceptance of fruits and vegetables, it's never a good idea to use food as a reward, especially desserts. Placing more emphasis on these foods is confusing for kids, especially young children, and can backfire. Try offering a sticker, an extra story at bedtime, or a small toy instead. You can even set up a challenge, such as, "Whoever tries a new food gets a piggyback ride across the living room after dinner." Just don't push or escalate the bargain, it shouldn't be a huge distraction at meal time. You can also compete to see who eats the most colorful meals with the Super Crew Colorful Food Tracker.
Strategies for Cooking as Busy Parents
Often, we parents feel pressure to cook big, fancy meals to appease everyone. But, you're busy! Melissa Halas, MA, RD, CDE, discusses her strategy.
I love cooking, but I'm a dietitian that's too busy to cook elaborate meals during the workweek! I purchase whole foods and stick to recipes that are just a few ingredients and then accent with fresh and dried herbs and spices for flair. For veggies, I make a stir-fry with sugar snap peas and peppers over brown rice with beans, tofu, fish, or chicken. I keep frozen wild Alaskan salmon in the freezer, which is super, easy to cook –with teriyaki many kids love it, including my own. If I add onion, I chop up the whole onion and put leftovers in a Pyrex container to use for the next few days.  Veggie slaw, such as a jicama or red cabbage slaw, is a good way to get vegetables in. Slaws are easy to make, and they last a few days. The following day, I might add a granny smith apple or roasted chickpeas to change it up. One of my favorite family slaws is this easy colorful cruciferous slaw. I buy a lot of healthy convenience items, like canned beans from the Eden brand without the BPA lining. I can open a can of refried beans, bake some taco shells in the toaster oven, add salsa and low-fat cheese, serve with a salad or slaw and have a quick meal ready in minutes.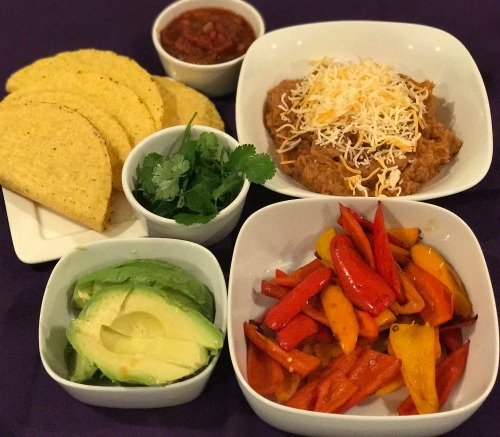 We do a lot of meal assembly dishes so that we can mix and match our own ingredients.  When I'm making dinner, I usually discuss what will be eaten for lunch the next day.  When I go to the grocery store, I always keep in mind what meals I'm making for the week!
Tasty Ready to Eat Produce
What's that weird-looking produce at the grocery store you're always curious about, but never end up trying? Entice your kids to explore the hidden world of exotic fruits and vegetables! Let them find and buy a new one to try. We asked Melissa's Produce to share some fun new fruits and veggies worth checking out: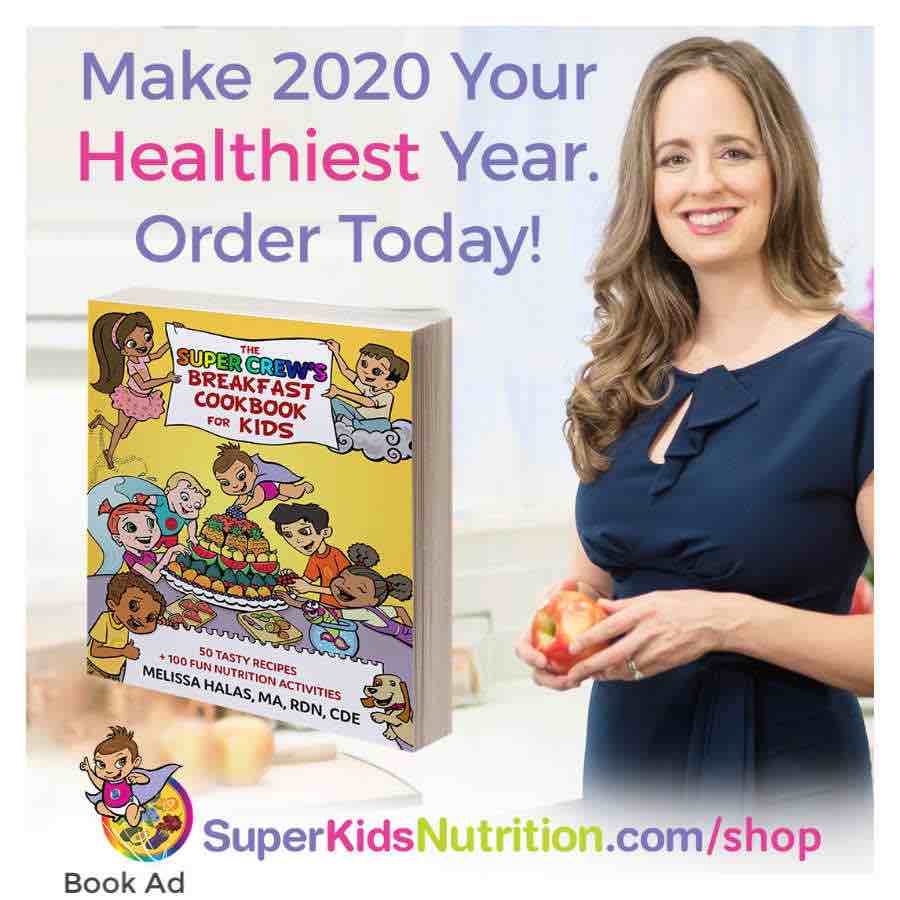 Melissa's Produce: Some of the best in-season fruits include:
Champagne Grapes – a favorite because they are small and sweet
Lychees – kids love this small and fun-to-peel fruit, and it's so, so sweet!
Asian Pears – kids like these because it's like a mixture of both a pear and apple in one fruit (but really it's a pear)
Some of the best in-season vegetables include:
Colorful Carrots – kids love the color of this classic
Colorful Cauliflower
Veggie sweet peppers – colorful and crunchy!
Easy Ways to Make Veggie Dishes that Kids Like
Beets and Kale and Spinach  – Try it in a smoothie drink with mixed fruit
Make cauliflower rice & cauliflower "mashed potatoes."
Brussel Sprouts – next-generation kids love them roasted or shredded in as a veggie side dish – they're no longer known as the dreaded vegetable mom used to serve at home!
Edamame – a classic kid favorite, leave the beans in the pods for extra fun to pop into their mouth!
SuperKids Nutrition likes the packaged beets and uses the juice for natural food coloring in these

apple donuts.