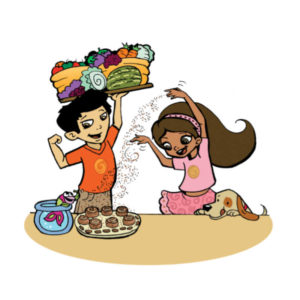 There are many ways to help prevent your child from becoming overweight and teaching them how to cook in the kitchen is just one fun way!
More than 12.5 million children in the U.S. are overweight. The number continues to rise and puts children at risk for serious health problems such as diabetes and heart disease. It can damage their health and vitality and overweight children may also suffer from low self-esteem and depression.
Children can develop healthy eating habits at a young age which can help create healthy eating habits for life. Involving children in food preparation engages them in the cooking process and introduces them to new foods. It can be a fun and tasty adventure while exploring new foods through their senses. They can touch it, see it and taste it and then it is no longer a new, unfamiliar food. Kids that are exposed to healthy foods in the kitchen are more likely to eat those foods.
Benefits of involving kids in food preparation:
It is a bonding experience that can help boost self-esteem.
Children can enjoy accomplishing a task while contributing to the family.
It teaches them life skills and food safety.
It can help with basic math skills and following directions.
Be prepared for a messy cleanup, a little extra time and supervision.
Make sure to cook with them when you're not in a rush to eat.
Consider making it a morning or afternoon activity as a way to spend time together.
Kid-friendly items needed to get started:
Wooden spoon
Non-breakable mixing bowls
Clean towels
Timer
Wire whisk
Child-size apron
Measuring cups
You don't need to prepare involved recipes for this to be successful.  Just a few tasks for the child are all that is needed.  Some of these tasks are age and skill-dependent so be realistic about how much your child can do. In reality, they'll be happy just spending time with you.
10 Easy Ways Kids Can Help in the Kitchen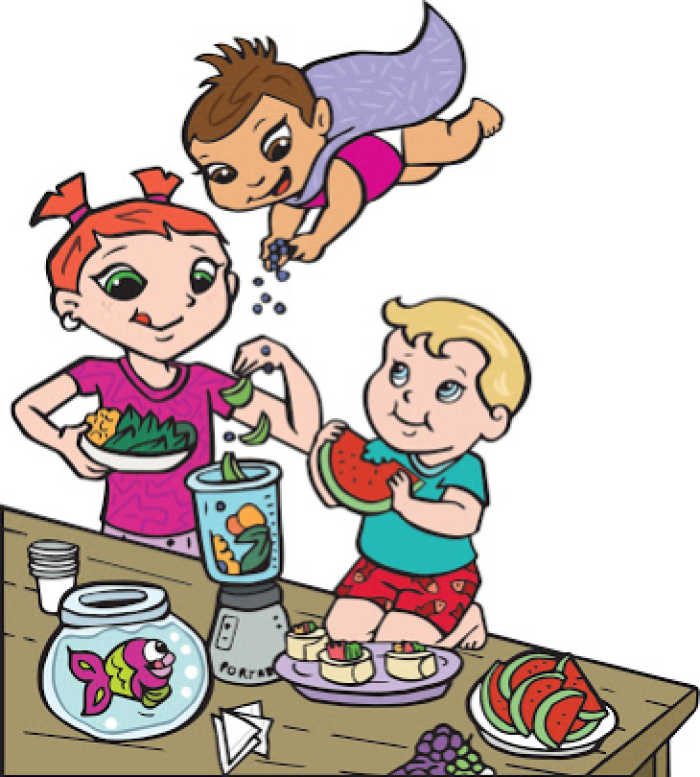 Set the table
Wash fruits and vegetables
Take foods out of the refrigerator or pantry
Set the timer and give updates on how much time is left
Measure ingredients
Stir ingredients in a bowl
Read the recipe
Spread or layer ingredients in a pan before baking
Cut out items using a plastic cookie cutter
Help clean up and wash dishes
See our Children's Book Review Corner for more fun ways to get active with kids in the kitchen.