Find out what we learned from nutrition expert Bridget Swinney about staying healthy and fit as a parent while also making time to feed your family nutritious meals!
Super Kids Nutrition recently had the pleasure of getting the most current family and pregnancy nutrition information from expert, Bridget Swinney, MS, RD, author of Eating Expectantly and Baby Bites. Not only does she share helpful tips for busy parents, but she also provides some fun and easy meals to prepare at home with your family with some awesome tips on preparing nutritious homemade baby food!
What are some of the most important things a first-time mom should focus on during pregnancy in order to prepare herself, and the baby, for a healthy lifestyle?
For the best pregnancy outcome, I recommend a mom and dad-to-be start to get their diet, lifestyle, and health into good shape before conception, things I recommend are:
Try to get closer to a healthy weight.
Being overweight or underweight during pregnancy can set the stage for pregnancy and delivery related problems as well as potentially lifelong health issues for the baby such as obesity, insulin resistance, diabetes, and high blood pressure.
Take a close look at lifestyle and diet.
A healthier diet for both the mom and dad-to-be can have a positive impact on fertility as well as increase the probability for a healthier baby. Start eating better at least 3 months before trying to conceive for the best outcome.  Quit smoking, avoid alcohol and drugs and minimize direct contact with chemicals and pesticides. A very simple strategy for eating during pregnancy is the MyPlate Method. Make sure half your plate is full of fruits and vegetables, choose a variety of lean proteins, opt for whole grains for most of your meals, and do not forget to incorporate 3 servings of fat-free or low-fat dairy options.
Begin taking a multivitamin.
This should contain 400 mcg of folic acid, as recommended by the March of Dimes.
Visit your healthcare provider. 
Going for a checkup and to discuss current medical conditions and medications is a great way to be proactive with your health. Learn more about pregnancy nutrition.
What are some of your favorite kid-friendly meals that families can eat together and are fun and easy to prepare?
Families are super busy these days, our own being no exception– I like to keep ingredients on hand that can be easily assembled for a meal. For example, my family loves Mexican food; we always have low fat refried beans, cheese, tostada shells, tortillas, salsa, avocados and chicken breast or thin steak readily available so that healthy quesadillas or tacos are only minutes away! We grow tomatillos in our home garden, which is a great way for kids to learn how to make homemade tomatillo sauce in the blender, in addition to allowing them to understand where food comes from.
Homemade pizza is another fun family meal.  Using either whole grain tortillas or a homemade crust, simply set out the sauce, cheese and lots of veggies such as mushrooms, olives, onions, bell peppers as well as some lean ham, and everyone can make their own edible work of art! Here are some other pantry essentials you should always have on hand!
New developments in childhood nutrition are constantly surfacing, therefore, how do you suggest moms stay current with health information for their families without being overwhelmed?
The web is full of great info yet full of inaccurate and downright dangerous recommendations too. It is best to have a few reliable websites to refer to from time to time such as Superkidsnutrition.com and https://www.eatright.org/resources/for-kids website of the Academy of Nutrition and Dietetics devoted to kids' nutrition that has great articles and videos.
Registered Dietitians are the most reputable source of nutrition information; I always advise mothers check that nutrition information found on the web has been written by an R.D.
What are your secrets for staying fit as a busy mom?
I love to walk and luckily, I live in a place that is sunny year-round! On weekends, I have walking buddies (the two-legged and the four-legged kind) that walk 4-5 miles with me. In the summer I incorporate my walk routine with water exercise and swimming during the week. In the winter I take shorter walks during the week. Here are some more fun ways to fit exercise into your busy schedule.
What are key nutrients that can help with a baby's memory and learning?
A few important nutrients that can help with memory and learning are lutein, choline, and DHA. Research from Tufts University demonstrates that lutein is present in the infant's brain. Regions of the brain where lutein is found include key areas associated with memory and learning. Lutein is also critical for the eyes, which are still developing in infancy—especially during the first six months.  This nutrient is found in breast milk in varying amounts according to a mom's diet, as well as in some infant formulas such as Similac. Lutein is rarely found in prenatal vitamins, therefore, a lutein-rich diet is important while pregnant and breastfeeding. Including a diet rich in Lutein sources such as spinach, kale, zucchini, corn, green peas, peppers, and eggs, as well as other fruits and vegetables is important for baby's health.
I call DHA the smart fat, because it is abundant in the brain as well as the eyes. Being that what a baby sees is what it learns, nutrition for the brain and eyes are of vital importance! Rich sources of DHA are cold water fish that are also low in mercury, including salmon, herring, sardines, anchovies, and rainbow trout. Some specialty eggs, as well as DHA-fortified milk, are also good quality sources for moms that do not eat fish several times a week.
Choline, another recent nutrient on the radar, is also important for a baby's brain development as it boosts the production of cells in the brain's memory center. Choline deficiency has been linked to birth defects, yet only 1 in 10 Americans meet the recommended intake for choline. The most common sources recommended during pregnancy are eggs, beef, cod, broccoli, peanut butter, and milk.
What are the 3 top healthiest and simplest homemade baby foods to make?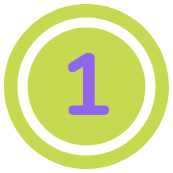 Spinach: Spinach has the most lutein of any veggie and is best to make at home because it cannot be found in the baby food aisle! I recommend using frozen chopped spinach to decrease nitrate intake. (Fresh spinach has naturally occurring nitrates, which can increase during storage) SuperKids Nutrition recommends choosing organic spinach with infants and toddlers when possible because it is higher in pesticides than many other vegetables.

Butternut squash: This sweet veggie is rich in beta-carotene, and while a bit tricky to cut, is easy to cook in the microwave or oven. You can also buy it frozen which can save a lot of time. Make a small amount of puree in the blender or food processor and freeze it in ice cube trays.

Avocado: When ripe, avocados have the perfect texture for babies–without having to cook them! Requiring nothing more than a fork to prepare, avocado is unquestionably the easiest baby food ingredient to use.
———-
Bridget Swinney MS, RD is an award-winning author and well-regarded nutrition expert in the field of prenatal nutrition, child nutrition and family eating matters. A frequent speaker and media guest, she is a Registered Dietitian with a Master's Degree in Nutrition.
Bridget has worked as a clinical dietitian, public health nutritionist, WIC Program Director, diabetes educator and weight loss group facilitator. She is the author of three books: Baby Bites: Everything You Need to Know about Feeding Babies and Toddlers in One Handy Book; Eating Expectantly: The Practical and Tasty Guide to Prenatal Nutrition and Healthy Food for Healthy Kids; The Practical and Tasty Guide to Child Nutrition. She is co-author of the Healthy Heart Formula. Eating Expectantly won the Child Magazine's Top Ten Parenting Books of the Year, and Baby Bites was awarded a 2008 iparenting.com Media Award. SuperKids Nutrition recommends her books for moms-to-be and for feeding babies and toddlers healthy!
You can view all of our nutrition and health expert interviews for everyday tips to healthy living.