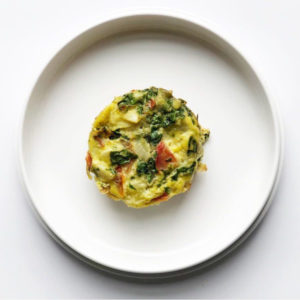 This healthy meal plan for kids is full of wholesome, easy to assemble, and portable options for a 7-8-year-old. Be prepared when a busy schedule strikes!
Your elementary schooler is turning into a lanky, long-limb version of her preschool self before your eyes, and that takes energy— and lots of it. It's time for a healthy meal plan for kids to keep up!
Between school and other activities, kids are always on the go. But just because your child needs food fast doesn't mean you should resort to fast food restaurants. Somewhere along the way, we started confusing quick meals with unhealthy fare. But what's faster than whole foods in their natural form? Whole apples, baby carrots, almonds, and cashews are just a few original "fast food" options that can be served more quickly than any drive-thru. Time to get prepping quick meals!
Breakfast: Banana-rito
Start this healthy meal plan for kids with natural sweetness in burrito form. What's not to love?!
Ingredients:
6" whole-wheat tortilla
1 banana
1 Tbsp. almond butter or nut or seed butter of choice
1 tsp. maple syrup
Dash of cinnamon
Directions:
Warm tortilla and spread with nut or seed butter.
Drizzle on maple syrup and add cinnamon.
Peel the banana and place in the middle of the tortilla.
Wrap & enjoy!
(1 grain, 1 fruit, 1 pro)
You can also try this tasty fruit-sushi recipe similar to the one above.
Snack #1: DIY Trail Mix
This is an antioxidant, phytonutrient, and fiber-rich snack that will keep your child energized. Make a big batch and separate into individually sized Tupperware or reusable bags, so you have a grab and go snack all week long!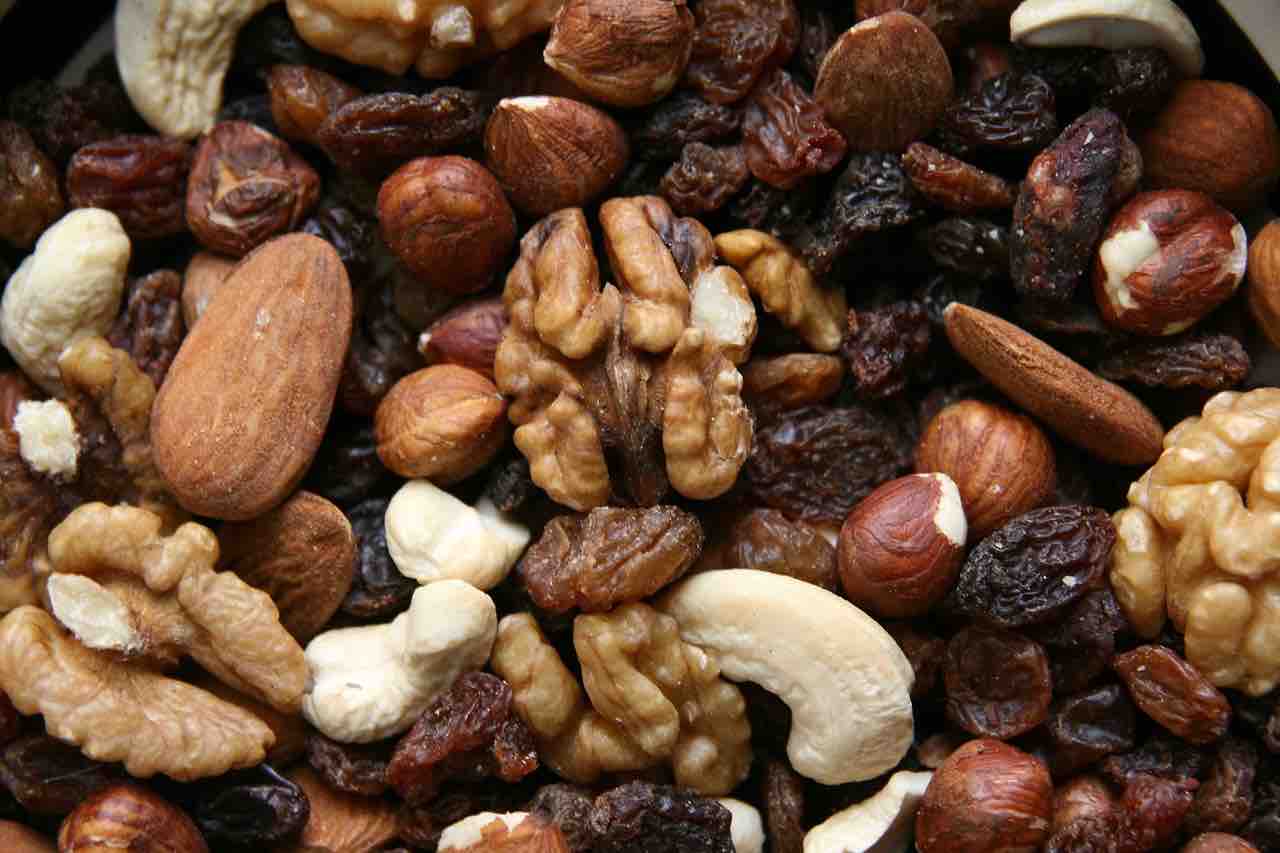 Ingredients:
¼ cup dry roasted almonds or cashews
¼ cup raisins or dried cranberries
1 Tbsp. chocolate chips (optional)
2 tsp. popcorn kernels (1 cup popped popcorn) – find a brand with minimal ingredients
1 tsp. honey
Directions:
Combine nuts and dried fruit. If you opted for chocolate chips add them too.
If purchased popped popcorn, add it to the mix. If making your own, make

popcorn on the stovetop (you can make a big batch for another snack this week!).
Drizzle popcorn with honey.
Combine all ingredients in a large bowl and toss.
Serve and enjoy!
(1 protein or oil equivalent, ½ fruit, 1 grain)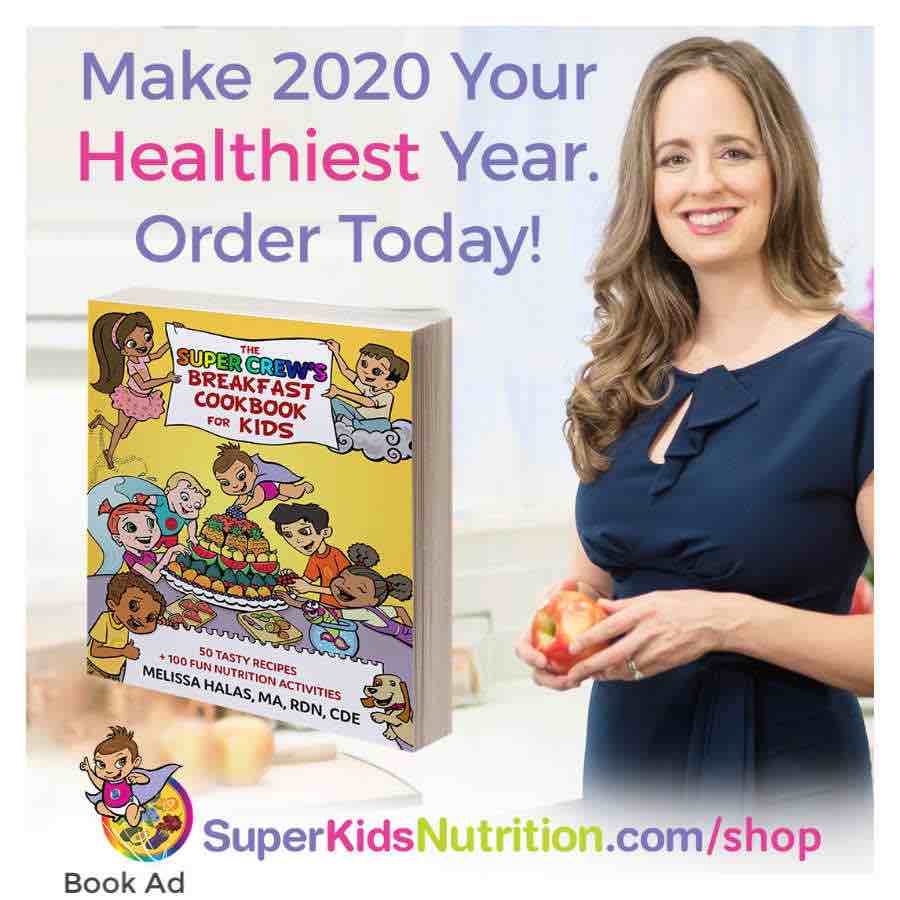 Lunch: Egg Poppers
Are you on the egg bandwagon? These are a great option if making food ahead of time fits better with your schedule. Almost any combination of eggs, vegetables, and cheese will do, but here's one of our favorites. It also freezes well, so double or triple the recipe for a nutrient-dense meal or snack all month long! Healthy meal planning for kids just got a whole lot easier!
Ingredients:
2 eggs
⅓ cup shredded mozzarella cheese
¼ cup diced mushrooms, broccoli, or vegetable of choice
12 baby carrots
5 whole-wheat crackers
Directions:
Mix eggs, cheese, and diced veggies well and separate into two individual muffin tins.
Bake at 350°F for 20 minutes or until firm.
Pair with baby carrots and whole-wheat crackers.
Enjoy!
(2 protein, 1 dairy, 1¼ vegetable, 1 grain)
Dinner: Mason Jar Veggie & Chicken Bowl
Sometimes, it's all about the packaging. Most 7-8 year-olds cherish independence and love having things to call their own. They will naturally gravitate towards portable, individually portioned containers like mason jars. Plus, meals in jars are easy to store (will keep for 2-3 days in the fridge) so you can be ready for dinners on the go.
Ingredients:
¾ cup cooked quinoa
⅓ cup feta cheese
½ cup chopped grape tomatoes
1 Tbsp. diced onion
1 Tbsp. flat-leaf parsley
1 Tbsp. olive oil
Squeeze of lemon
¾ cup (3 oz.) of shredded rotisserie chicken
Directions:
Cook quinoa on stovetop according to package directions.
While quinoa is cooking, chop onion, tomatoes, and parsley
Once quinoa cooks, combine chopped vegetables in a bowl with the quinoa.
Add in feta, olive oil, and lemon.
Put quinoa and vegetable mixture into a mason jar.
Top with chicken.
Enjoy now or refrigerate for later!
(1.5 grain, 1 dairy, ½ vegetable, 3 oil equivalents)
Snack #3: Graham Cracker Dream
Low-fat milk and graham crackers make a great dessert or bedtime snack!
Ingredients:
1 cup 2% milk
2 halves graham crackers (one full sheet)
Directions:
Pour milk.
Serve and enjoy.
Daily Totals for Healthy Meal Plan for Kids
In this day of meals, your 7-8-year-old will get:
5.5 oz. grains
5 oz. protein
2 vegetable servings
2 fruit servings
3 dairy servings
3 tsp. oils
Have kids of all ages? Start by taking a look at these meal planning and food portion guidelines, then take a look at all of the other meal plans we have.