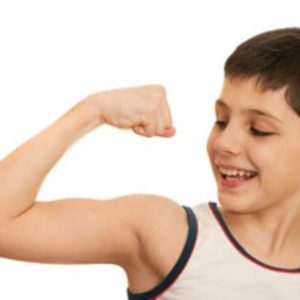 Learn how to choose the right fuel so your kids are ready to get their legs moving any time of day!
From smiles to tears, and knee scrapes to golden trophies – sports seasons and daily activities bring it all. It may seem like a never-ending rollercoaster ride for both you and your child! Tweens and teens use a large amount of energy in their daily activities, which means that these exercises and games require proper fueling for the body to do what it wants to do! It is important for your growing children to eat in a way that helps them grow strong bones and healthy bodies even when their schedules get busy. Here are some ways that you can help them fuel throughout the day.
Tips for Making Healthy Snacking More Tween and Teen Friendly
Prepare snacks in advance. Make your own trail mix and separate it into small resealable baggies. Cutting up fruit ahead of time makes it easier to grab on the go – and fruit is a great pre-activity option to give the body the carbohydrates it needs! Prepackaged healthy snacks like sliced, ready-to-eat apples are also very convenient.
Keep healthy snacks available wherever you are. Stash nonperishable items, like 100% whole grain pretzels in their backpacks, the car, and in their sports bags. This way they will eat a healthy snack instead of having no option except vending machine junk food when their in search for fuel!
Get your kids involved. Get your child to suggest one snack and have them help make it the night before.
Healthy Snacks for Tweens and Teens to Fuel Activity
When time is limited and they have less than an hour before they get their legs moving, stick with simple carbohydrate options:
Banana
Dried fruit like raisins, apples, or mango
Pretzels
Orange
Toast with jam
When your kid has over an hour before activity, or needs a snack after, she can mix and match with some foods like the following:
Low fat cheese and whole grain crackers
Apples and peanut butter
Yogurt and a healthy granola
Trail Mix- it is even more fun to make your own! You can use a mix of nuts and dried fruits and can add in chocolate pieces as well!
Whole wheat or corn Tortilla roll with cheese or low fat deli meat
Ants on a log: celery with peanut butter and raisins on top
Yogurt and fruit
Veggies and hummus with an apple
One of our favorite go-to snacks after exercise is chocolate milk! It has the carbohydrates and protein to refuel the body, and is a great source of calcium and Vitamin D for strong bones! Keep in mind that when your kids have 3-4 hours before their activity, or it's meal time after they're done, you want to make sure you're focusing on a balanced plate with whole grains, fruits and veggies, lean proteins, and healthy fats. By fueling the body properly, tweens and teens will have more energy to perform their favorite sports, games, and fun activities! Eating healthy snacks keeps the body going throughout the day and will prevent overeating at mealtimes.
Tips for Hydration
It is also very important to hydrate the body. Water is the best source of hydration! It's also important to remember that daily fluids can also account for some of the foods your children eat, such as soups, smoothies, and high water content foods such as watermelon. Try to limit sugary sodas and juice as much as possible since these drinks contain high amounts of liquid calories, with low amounts of nutrition.
For those tweens and teens that are involved in intense sports that last over about an hour, sports drinks can be consumed to replenish fluids and electrolytes lost. For exercise that is shorter in duration, water is actually all that is needed – which will save you money and take some stress off when you're in search of a store to restock the orange slices or Gatorade!
General Take-Aways
A good rule to follow is to always make sure you have a healthy source of carbohydrates in the meals or snacks, with lean sources of protein and healthy fats if your child will have plenty of time to digest. This way they are fueling with more nutrient dense options and setting themselves up for success! Adding protein or fat to a carbohydrate choice also prevents them from getting hungry too quickly if they are eating well before their activity. It is best to avoid sugary snacks like candy bars since these foods typically cause a quick energy increase followed by a crash. We not only want to choose foods that fuel their bodies, but also want ones that protect our children from disease and obesity as much as possible!
More information on tweens and teen nutritional needs can be found on MyPlate.gov.