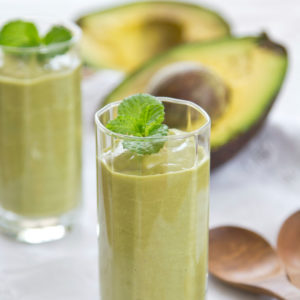 There are so many ways to prepare, eat and bake avocados. These ten tasty, family-friendly, easy ways to eat avocado will leave the kids wanting more!
Avocados are packed with flavor and are excellent for replacing other fats in many different recipes. From tuna salad to chocolate mousse, the whole family will be eager to try more! Avocados are full of heart-healthy unsaturated fats, which can help decrease LDL cholesterol when used in place of saturated fats (the type of fat found primarily in meat and dairy). For easy ways to eat avocado, use as an extra addition to your meal, or as a healthy alternative to fats such as mayonnaise, cream, or butter, the options are endless. This post contains an affiliate link. As an Amazon Associate, we earn from qualifying purchases. 
1. Make avo-choco mousse.
Avocado mousse makes for a creamy and heart-healthy dessert! In a blender or food processor, combine 2 avocados, a splash of milk, 2-3 tablespoons of a liquid sweetener such as honey, maple syrup, or agave, ½ tsp vanilla, and 2-3 tablespoons cocoa powder. Blend until smooth. See if your kids can guess the secret ingredient!
2. Add avocado to your smoothies.
Blending avocados into smoothies makes the smoothies extra smooth and creamy. Plus, it improves the nutrition balanced for a healthy mixture of carbohydrate, protein, and fat, AND will help keep you and the kids feeling fuller for longer! Join the reusable straw movement and protect our oceans! Purchase reusable silicone straws. Silicone is BPA free, safe for kids and durable. We like this brand, and having a non-plastic storage bag for easy storage and packing!
3. Use avocado in your tuna or egg salad.
Replace the mayonnaise in a tuna or egg salad with avocado for a heart-healthy substitution and wild green color! You can pair it with plain nonfat Greek yogurt and mustard to boost the texture and flavor. This combo is fun, healthy, and tasty.
4. Use avocado as a filler in sandwiches or wraps.
Another easy way to eat avocado is to use it in your sandwiches and wraps instead of cheese and mayonnaise to cut down on saturated fats and to boost heart-healthy unsaturated fats instead. Get creative and mix up the textures – one day use sliced avocado, and the other use mashed. See if one is a better hit with the kids. Looking for tasty ideas with avocados and other plant-based foods? Check out my new cookbooks, The Super Crew Breakfast Cookbook for Kids, 50 Tasty Breakfast Recipes + 100 Fun Nutrition Activities and The Plant-Based Boost, 100+Recipes for Athletes and Exercise Enthusiasts.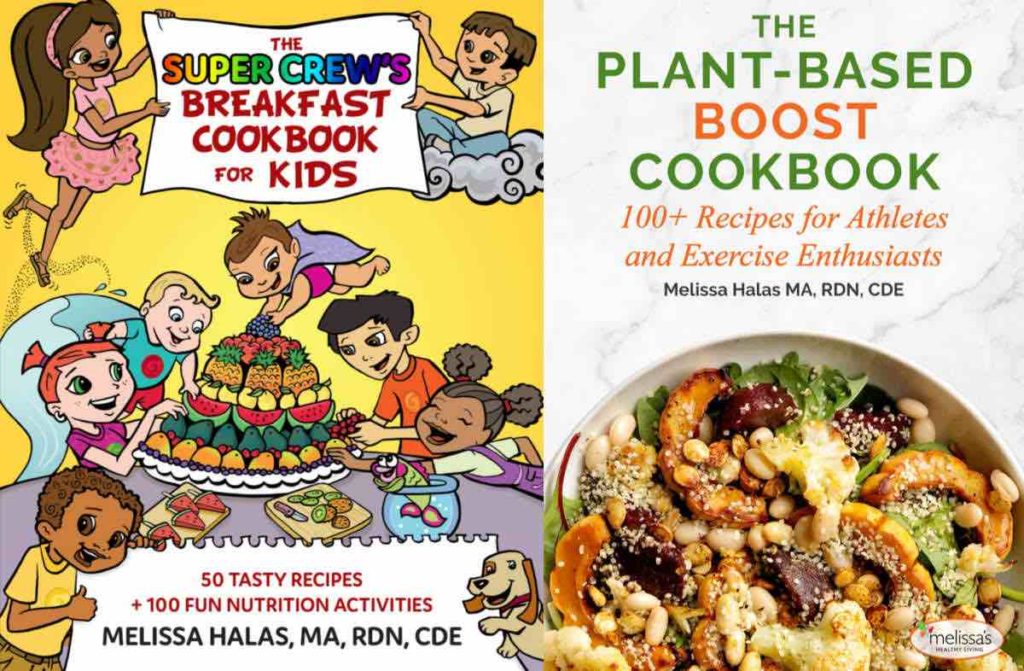 5. Make avocado toast.
Elevate your toast game with avocado toast. It's so good you won't even miss the butter! Avocado toast is great with breakfast or as a snack. Use whole grain bread, and if you're feeling adventurous, you can experiment with extra flavors. Try adding lemon or lime juice, cumin or curry powder, sesame seeds, chili peppers, balsamic vinegar, or fresh or dried herbs. YUM! Check out my cookbook for even more variations to increase the protein and elevate the flavor profile.
6. Make avocado deviled eggs.
Swap out the mayonnaise in your deviled eggs recipe with an equal amount of avocado. Add several tablespoons of fresh lemon or lime juice to keep your deviled eggs vibrant green in color.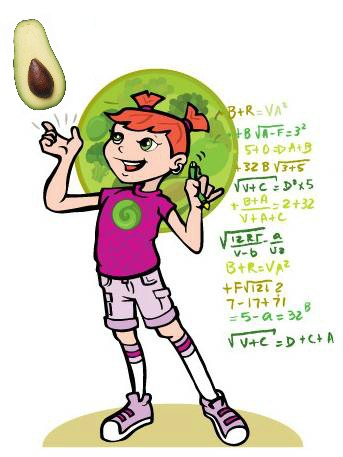 7. Bake with your avos!
Avocado can be used in baked goods in place of some of the fat. Substitute half of the butter or oil in your favorite cookie or brownie recipe with an equal amount of avocado. This is a great baking substitution for special events if you bring green cookies!
8. Make a savory breakfast by adding avocado to your oatmeal.
While traditional oatmeal is paired with sweet flavors, its subtle flavor can also pair well with savory toppings as well. To make savory morning oatmeal, top your oats with sliced avocado, fresh herbs, and a fried egg. You can also add other veggies, such as fresh cherry tomatoes and arugula, or sautéed mushrooms and zucchini.
9. Try this delicious avocado veggie dip.
The creamy quality of avocados makes them the perfect addition to dips. This fresh avocado veggie dip recipe makes a great appetizer, afterschool snack, or can be used as a spread on wraps or sandwiches.
10. Add avocado to your homemade hummus.
Make your hummus extra creamy by adding avocado. Here's an easy recipe for chickpea avocado hummus. In a blender or food processor, combine:
1 can chickpeas
1 clove of garlic
Juice from ½ of a lemon
1 Tbsp. olive oil
1 Tbsp. tahini
1 medium avocado
Salt and pepper, to taste
Enjoy as a dip with veggies or whole grain crackers, or as a spread in sandwiches or wraps.
If you're eager for even more avocado fun, explore the recipes in our founder's cookbooks. Who knew there were so many easy ways to eat avocados?!