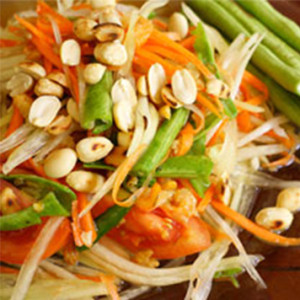 Baked salmon with olive oil, salt and pepper, baked spiced sweet potato fries, steamed broccoli and apple slices
Spiced black bean burger topped with avocado and cumin and lime, brown rice and mixed berries for dessert
Baked organic chicken breast with olive oil, lemon, salt and pepper,  steamed baby carrots -taken out while still a vibrant orange, strawberry slices or frozen pineapple tidbits for dessert
Lentils with cumin and coriander, brown basmati rice or quinoa,  steamed or baked cauliflower with olive oil and curry, kiwi for dessert
Baked spiced chick-pea "meatballs" with tomato sauce,  broccolini sautéed with olive oil and garlic and blueberries for dessert
Vegetarian chili topped with low-fat sour cream or Greek yogurt served with a sprinkle of reduced fat shredded cheese
Lentil soup with a spritz of fresh lemon and crusty bread dipped in olive oil with spices or olive tapenade
Omelets with cheese and chopped vegetables, such as tomatoes, avocado, artichokes, onions served with potatoes and sliced fresh or frozen bananas for dessert
Stir fry soba noodles with green beans, peanuts, and tofu with sliced mango for dessert
Grilled cheese made with reduced fat cheddar, olive oil, tomatoes and 100% whole grain bread served with tomato or vegetable soup.
Check out these healthy 7 Dinners, for 5 people under $60. And for more quick meal ideas, check out our 10 Dinner Ideas – Healthy Whole Food Meals!