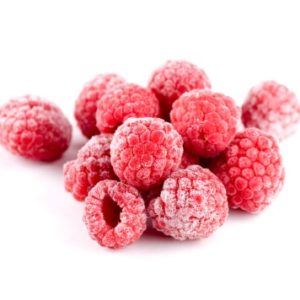 Do you need some hacks for your kid's next snack attack? Check out these new, fun, and healthy summer snacks for your youngster to enjoy!
Kids and adults LOVE to snack. But, while snacks provide around 37% of children's energy intake, they only amount to 15-30% of important micronutrients – yikes! (1) It's mostly due to the ever-changing definition of snack foods. To spare the "back in my day" speech, in the 70s, people snacked predominately on fresh fruit. But, while the apple may not fall far from the tree, the said fruit has since been modernized into juice (fresh or processed) and currently dominates the snack game.
Along with fruit juice, the modern parent generally relies on snack options such as packaged chips, cookies, cakes, bars, and sugary drinks. In other words, foods highly processed and loaded with sugars, salts, fats, and white flour. No wonder it's so challenging to stay at a healthy weight.
So go old school by relying on whole foods snacks as your household's go-to fuel source. Use these summer snack options as a way to avoid getting tired of the same ol' foods. Keep the fridge, freezer, and pantry stocked with these must-try goodies to nourish hangry children and keep them satisfied between meals. By having nourishing options available, your kiddo can foster positive eating habits that contribute to a healthy mind and body for life!
Summer Snack Ideas
This mix of cool and crunchy snacks provides easy and delicious options for those warm summer days.
Frozen fruit and vegetables
Frozen homemade fruit popsicles
Greek yogurt popsicles mixed with fruit
Smoothie bowls
Blended watermelon drink
Fruit and veggie salsa
Homemade kale chips
Lettuce cups and wraps
Keep reading for how to create them and some fun tips to make the kids enjoy helping in the kitchen!
Frozen Fruits or Vegetables
Try frozen foods. Frozen foods get a bad rap. But they are equally (and sometimes more) nutritious than the real deal since they get picked at peak harvest. Kids love frozen raspberries, blueberries, corn, and peas right out of the bag. Yes, we've tested it! Talk about an easy-peasy snack option for busy parents. To cool off your youngster with healthy recipes for summer snacks, check out these 10 frozen foods!
Frozen Homemade Fruit Popsicles
Pop it like it's hot! What's tastier and more satisfying than a frozen fruit pop. Ask your kiddo to choose a fruit flavor to transform into a refreshing creation (our personal favorite is concord grapes juice pops). Create feel-good memories and tasty summer snacks with a rockin' fruit pop.
Greek Yogurt Popsicles
Go Greek! For a creamy treat that can't be beat, try sweet and tangy Greek yogurt pops. They are filling and tasty, making them a must-try!
Add a burst of color by blending mango or pineapple to swirl into the yogurt.
Then, simply scoop it into mini-muffin tins or ice cream molds for a cool treat!
Need a pop of food-spiration? Check out these mixed berry fro-yo pops!
Smoothie Bowls
Make soup with fruit via a smoothie bowl. Smoothie bowls are all the rage and for good reason! It's an easy way to add color-filled nutrition into summer snacks for kids.
Create a sweet yet green smoothie bowl by blending one green apple, 2 to 3 kale leaves, ½ cup pineapple (frozen), 1 banana (peeled, frozen), 1 celery stalk, 1/2 teaspoon ginger (peeled, grated), coconut water as desired, and extra ice.
Serve it topped with frozen grapes, sliced strawberries, and a sprinkle of flaxseed. Or experiment with your own fruit and vegetable mix to find your family's favorite summer snack.
Blended Watermelon Drink
Whip out a watermelon! Ice cold melon is an easy yet effective way for your kiddo to stay refreshed on even the hottest of days.
Simply remove the rind and seeds from your favorite melon, chop it up, and pop it into the freezer.
Then, blend it with almond milk and mint for a cool snack that's ready with the push of a button.
Or for a tropical spin, add coconut water and half a lime or lemon.
Talk about one in a melon snack!
Fruit and Veggie Salsa
Create a sweet salsa by combining cubed cucumber, papaya, apple, and orange with a sprinkle of lemon and sea salt.
For those who love to pack the heat, add some chili powder or paprika!
Then, enjoy it with whole-grain crackers or blue corn tortillas as a colorful way to stay satisfied between meals.
Homemade Kale Chips
Get crispy with it. It's the crunch that your kiddos will love to munch.
Make kale chips at home by tossing bite-sized pieces with olive oil and sea salt, then roasting them in the oven at 375 degrees Fahrenheit.
For extra texture-filled flavors, experiment with adding sunflower seeds or chickpeas to the mix.
Just make sure to keep an eye on the oven because this crispy summer snack turns quick!
But whether you opt for store-bought or prefer homemade, kale chips are a fiber-filled way to fuel the day. Kale yeah!
Air-Popped Popcorn
Get poppin' with it. This high-fiber summer snack is a blank canvas for your next culinary creation. Experiment with different flavor combinations of air-popped popcorn to find your household's favorite mix. Whether they are craving a sweet treat or savory sensation, there is a pop for everyone. For an extra burst of wholesome goodness that satisfies all tastebuds, add unsalted nuts and seeds and a sprinkle of chopped dates or raisins.
Lettuce Cups and Wraps
Get wrapped up in these healthy recipes for summer snacks. Create healthy options by having whole leaves of green cabbage, romaine lettuce, or iceberg lettuce readily available. Then, cup it or wrap it! Simply add quinoa, hummus, shredded carrots, sliced tomatoes, beans, chicken…or basically anything and everything. Don't forget to include tasty dips and spreads to make your wraps a new fan-favorite summer snack!
Making the swap from processed snacks to whole foods doesn't have to cause added stress. These flavorful and satisfying ideas make choosing summer snacks a breeze! Challenge your kiddo's tastebuds to create long-term healthy habits and a positive relationship with food. Your kids or picky eaters will thank you.