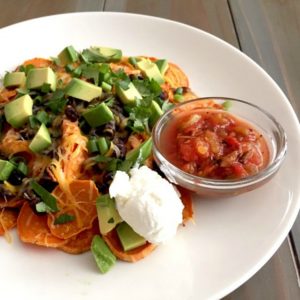 If you're looking for a tasty meal with colorful foods from different food groups these sweet potato nachos are a great option for any age!
We previously went through the ins and outs of the MyPlate Food Groups. While all dishes may not include every food group, it is easy to find ways to incorporate at least two or three. This recipe will help your kids meet their daily needs for the vegetable group, the dairy group, and the protein group.
Which Food Groups Are Included in This Recipe?
The food groups here can be tricky! Beans as a topping can count as protein if your family eats more plant-based foods. If you eat more meat, they can count as a vegetable. The avocado, which has lots of healthy fats but also has the benefits of green foods, also counts as a vegetable. Choose low-fat cheese, or even top with plain Greek yogurt for healthy dairy options!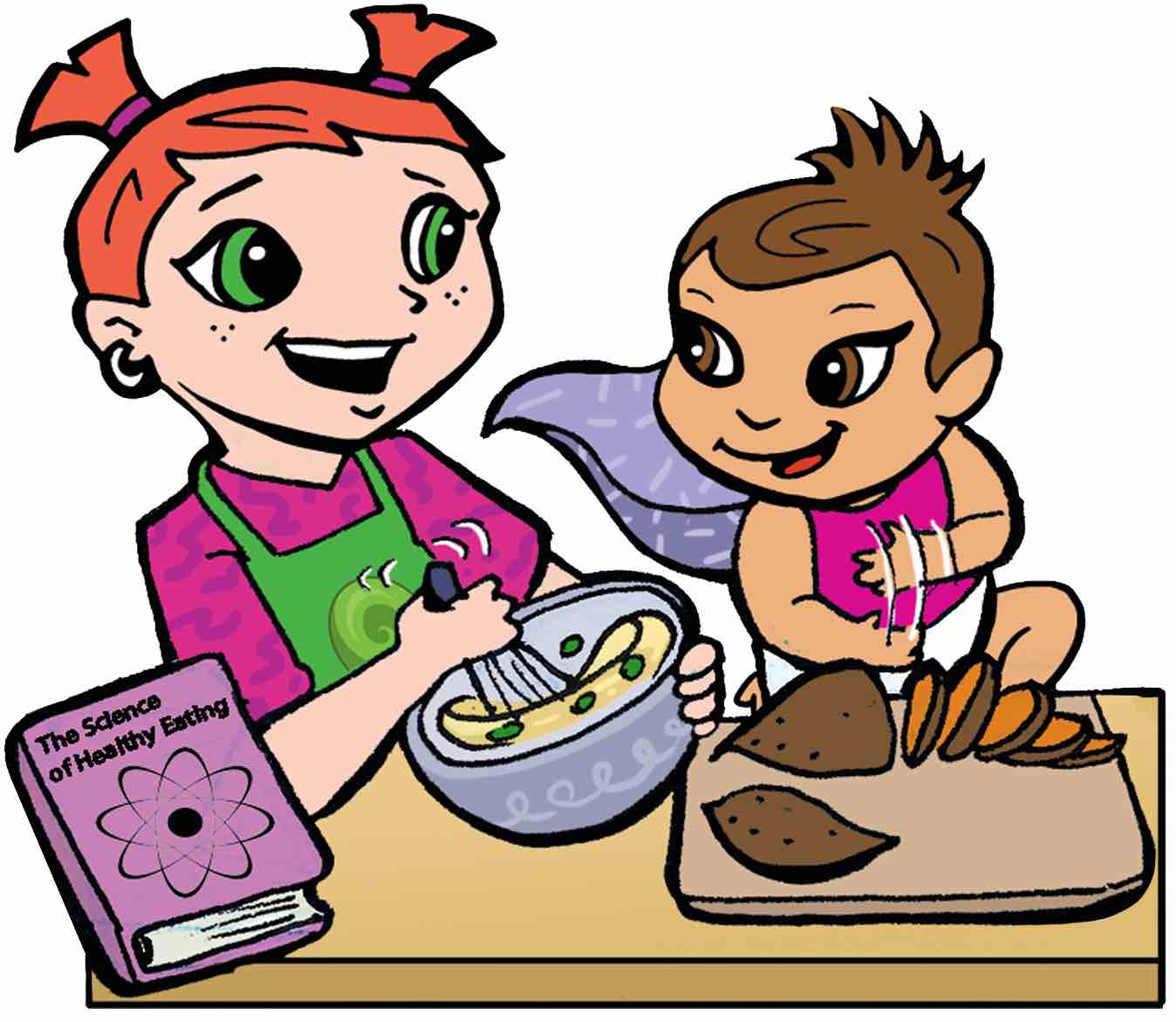 Creating Your Sweet Potato Nachos
Who doesn't love nachos! They're colorful, savory and so tasty. Making nachos with sweet potatoes as the "chip," is a fun way to introduce your kids to this nutrient-dense vegetable. Pair their favorite toppings with a new topping to increase taste acceptability. For example, if they love avocado and cheese, but haven't tried bell peppers, include one new ingredient with two favorites. These are a great Meatless Monday meal too! Just swap your typical cheese for vegan cheese.
Sweet Potato Nachos
Ingredients
2

pounds

sweet potato

2

teaspoons

of olive oil

1

teaspoon

of cumin

1

teaspoon

of cayenne pepper

1

teaspoon

of paprika

½

teaspoon

of pepper

salt to taste right before serving
Optional Toppings:
Cheese

Plain Greek Yogurt

non-fat or low-fat

Chopped bell pepper

Hot peppers

remove seeds, some kids like them!

Chives

Chopped avocado sprinkled with lime juice

Salsa

Fresh tomatoes

Beans
Instructions
Preheat oven to 450 degrees F.

Wash and scrub sweet potatoes. Get kids involved by letting them pick out their own fruit and veggie scrub brush at the store.

Thinly slice sweet potatoes and place in a bowl.

Coat sweet potatoes with olive oil by lightly tossing them in a bowl with a spoon until evenly coated.

Sprinkle in herbs and spices and toss again.

Place on a coated baking sheet greased with 1 teaspoon of olive oil, or use a silicone mat.

Bake for 30 minutes, flipping halfway through. Keep oven on.

Prepare toppings while potatoes bake.

Put select toppings on and place back in the oven for 3 minutes until cheese melts.

Add chopped avocado, eat and enjoy.