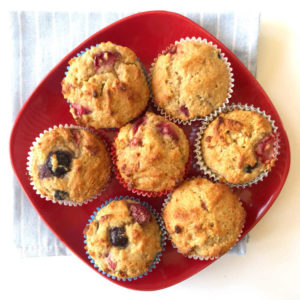 Are you looking to add some extra sparks to your 4th of July this year? Here are four fun kid-friendly recipes to share with friends and family this fourth.
These meals and snacks are full of nutrient-dense and wholesome ingredients. Get the kids involved and let them take part in preparing these dishes. They'll learn about healthy eating, gain kitchen skills, and you'll build lasting holiday memories, all in one!
Patriotic Breakfast Porridge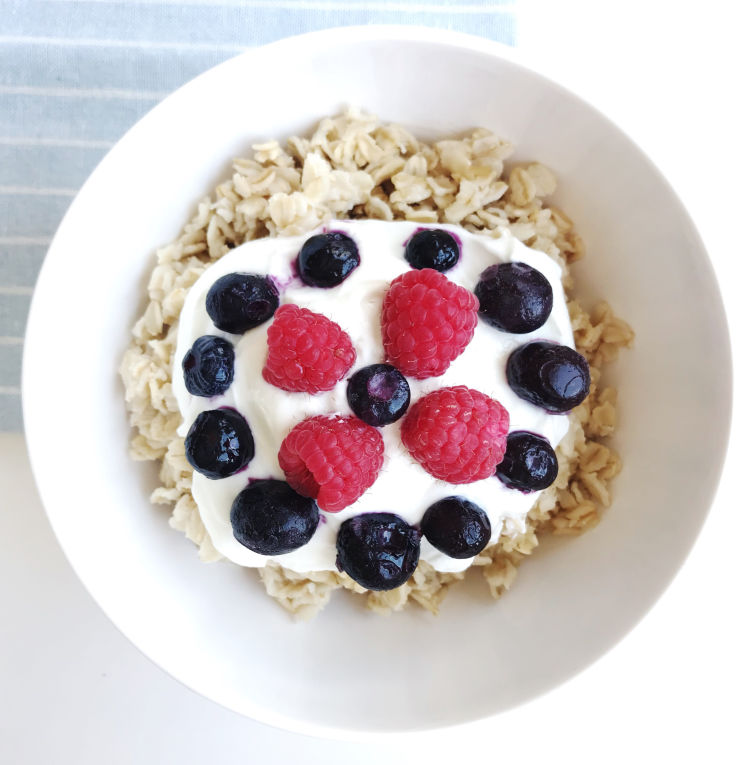 Start the day off with this quick and easy red, white, and blue oatmeal! Have the kids top their morning bowl of oats with blueberries, raspberries, or strawberries, and a dollop of Greek yogurt. Boost the dish even more with a dash of cinnamon, a drizzle of honey, or the kids' favorite nuts or seeds.
Festive Snack Mix
This trail mix recipe makes for the perfect 4th of July snack. Choose your favorite combinations of the following red, white, and blue ingredients below.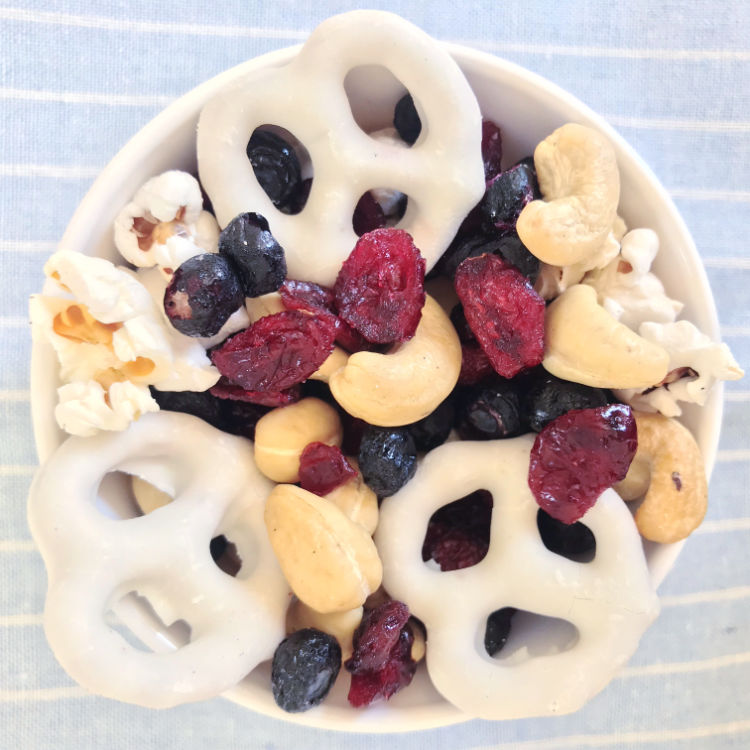 You can premix the ingredients or set up a DIY Trail Mix Station and allow everyone to make their own custom mix! Buy fun baggies for the kids to put their mix in for wherever you travel.
Red: Dried cranberries, dehydrated strawberries, goji berries
White: Cashews, air-popped popcorn, macadamia nuts, peanuts, brazil nuts, yogurt covered raisins or pretzels
Blue: Dried blueberries, raisins
Fourth of July Firecrackers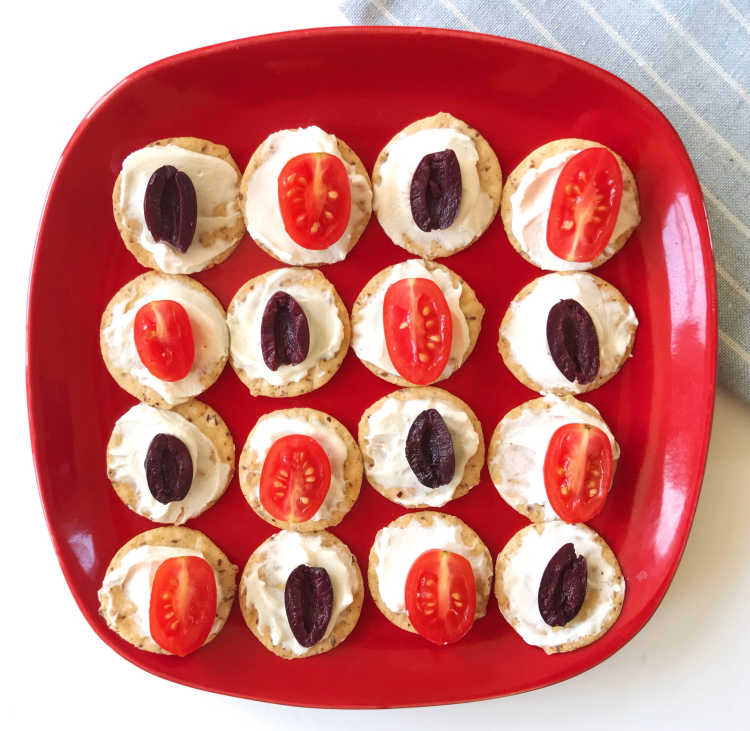 This easy appetizer is sure to be hit! Top whole-grain crackers with light cream cheese, slices of black or Kalamata olives, and cherry tomatoes. Drizzle a little balsamic glaze for a touch of sweetness. If the kids are feeling extra creative, see if they can create an American flag with the different crackers and toppings.
Red, White, and Blue Muffins
These 4th of July themed muffins will be a fun treat for everyone in the family! They are packed with whole grains and berries to make a run red, white, and blue muffin!
Red, White, and Blue Muffins
These 4th of July themed muffins are loaded with whole grains and summer berries, making them a fun, festive, and healthy addition to your holiday. Enjoy with breakfast, as a snack, or as a healthy dessert.
Ingredients
1¼

cups

whole-wheat flour

½

cup

oat flour

1¼

tsp.

baking powder

½

tsp.

baking soda

½

tsp.

salt

2

eggs

1

cup

Greek yogurt

½

cup

honey

¼

cup

olive or vegetable oil

1

tsp.

vanilla extract

½

cup

blueberries

fresh or frozen

½

cup

strawberries

fresh or frozen
Instructions
Heat oven to 400°F and line muffin tin with 4th of July themed muffin liners.

Set the berries aside, then mix the remaining wet and dry ingredients separately.

Combine the wet ingredients into the dry, mixing until just incorporated.

Lightly stir in the berries, then scoop into lined muffin tin cups.

Place in oven and bake for about 18-20 minutes or until a knife inserted into the center comes out clean.

Remove from oven and let cool before enjoying.
Looking for other festive 4th of July recipes? Take a look at these red, white, and blue food ideas!