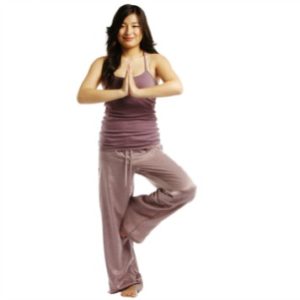 Here are some easy ways for busy moms, dads or caretakers to fit in exercise and move more! You'll be doing them out of habit in no time!
Ever feel like there just aren't enough hours in the day to devote to exercise? Maybe you worked a 10-hour day then afterward had to provide snacks for your kid's soccer game and the last thing you want to do on your Saturday is high tail it to the gym! Or maybe you're toddler is going through one of those phases, you know the kind where they wake you up every single night, and you feel like a walking zombie! We've all been there. That's why last time we shared with you seven ways you can squeeze a little more movement into your day without having to sacrifice free time. And so we're sharing seven more fit-tips with you so you can still workout and boost those endorphins when you find yourself in a time crunch. Check these out to feel stronger, leaner, and more empowered ASAP!
Bedhead Boot Camp
The best part of waking up may still be coffee in your cup, but you can get into your morning groove in other healthful ways! Kick off the AM with a super quick fitness drill. Do 25 bridges or clams on the floor or 10 push-ups against the stairs (it's easier but still beneficial), right when you get out of bed. Not sure which exercises, look on youtube. Just make sure it's not anything extreme and they're focusing on form not flair!
Healthier Hallway Habits
Do lunges throughout the house when catching up with family or friends on the phone. Walk an imaginary tightrope forwards than sideways. This will work your hips and also help with balance, important as we age. These small movements really add up fast, so don't be surprised if you're sore the next morning!
Stairs for the Win
We know you've heard this one, but it works! How many times have we opted for the elevator when there's a big set of stairs up ahead? Get in those extra steps whenever possible! If you're carrying a large bag or briefcase—even better! If you work on one of the top floors in your building, just get off the elevator five floors below yours and take the stairs for the rest of the way up to your office. When you're out with the kids, make it a rule when it's five flights or less you take the stairs together. The first to the top can be referred to as the "almighty conqueror of stairs," for the rest of the day!
Park Farther for Extra Perks
Cars, subways, and Ubers aren't the only modes of transportation; you've got a great pair of legs and no excuse not to use them! Park farther away or just get off one stop early during your daily commute – an extra 10 to 15 minutes of walking a day can add up to legs of steel.
Walk and Talk
About to call your long-distance loved one to catch up? Don't wait until you're driving home or ironing blouses! Grab your cell phone, pop in headphones with a microphone, and head out for a little stroll around the block. Have the kids come with you. Yes, you will get the occasional interruption, but you'll get your exercise done! If you work outside the home, you could even use your work breaks to walk and talk. You'll be so encapsulated by the conversation you'll forget you're moving your bod! Sports or dance practice are also a very good time to get moving. Ask another parent to join you. You might gain more insights into team dynamics or get a good tip for a new hairdresser –who knows what you'll learn? Then next practice, you can have a social accountability partner to motivate you to exercise after a tiresome day.
Game On
Playing a board game, card game or video game with the family? Make a new rule that after every round, you all have to do a certain amount of exercises, like 20 jumping jacks. The person whose winning gets to choose the exercise. You can even get creative and tie workout sets to point values – so for every ten pushups they get a point; the points can be traded in for rewards, like their weekly TV time, stickers or extra time with mom or dad working on a favorite hobby. Get creative to get those endorphins pumping, and tailor to whatever game you're playing!
Wall Overhaul
Have a competitive streak? Challenge a family member to a wall-sit competition! At a certain time every day, everyone picks a spot on the wall to do a wall sit, and the last person to give up wins! You can even time them to keep track of your progress and try to up the ante. This is fun with planks, too!
By slipping these small, quick, extra movements into your day, you won't even feel like you're working out, but guaranteed you'll see a huge payoff! It's so worth it to be fit AND have more free time; you deserve it all!