Make this Valentine's Day a Healthy Day for Your Heart!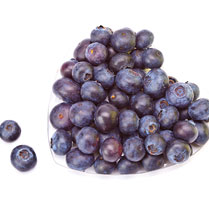 February is American Heart Month, a time to encourage long-term lifestyle changes to keep the hearts in your family healthy. Just remember, the key to healthy living is to always make it fun. Super Kids Nutrition is encouraging schools and families to say "no" to traditional sugar-laden Valentine's parties and offers advice on "heart-healthy Valentine Day celebrations" for schools and families along with most nutritious, easy and delicious ideas that will keep kids happy and their hearts healthy.
Revamp your Family or Classroom's Valentine's Day Celebration with these Easy Tips.
Not all Hearts Come in Chocolate – create a magnificent masterpiece for your party table with colorful berries arranged on a tray in heart shape. Your heart will thank you for this dessert!
Think Beyond Hershey's Kisses – Instead of traditional candy attached to your Valentine cards, make it a special sticker, pencil or an eraser this year.
Indulge in Sweets with Benefits. Make your own heart-healthy desserts by dipping fresh and dried fruits in dark chocolate, rich in antioxidants protecting our heart.
Give the most important muscle a workout!  Make it a dance party, a jumping party, or balance-a-balloon-on-your head party. The possibilities are endless!
Give kids the gift of love – knowledge! Teach them about their heart, how to find their heart beat and what they should do to keep their hearts healthy.
Be hearty to those who need it most. Run a food or clothes drive in your school and donate the items to local shelters.
The best way to show our kids how much we love them is to give them a healthy heart! The Super Crew® makes healthy eating fun for kids. Be sure to visit our kids learning activities and coloring sheets to encourage your children to choose healthy foods everyday for the healthy heart they deserve.
---