Making Baby Food & Soup for the Family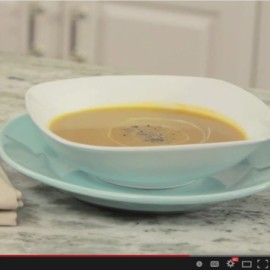 Learn how to make healthy baby foods, then turn the ingredients into hearty soups for the whole family with this video!
Making meals for the littlest members of your family can be both easy and healthy. Preparing baby food in advance allows you to buy seasonal foods at their peak and at a cost savings. Freezing baby food means fast, simple future meals. Plus you can use the vegetable purees you created as a base for family soups or to add to store bought staples, like tomato sauce or salsas.  You can use a food processor or blender, but I use the Champion Juicer which has dozens of small blades that quickly and efficiently homogenize the food into a very smooth consistency, making it blend seamlessly into a variety of dishes.
For more Champion Juicer recipes, check out our articles on Healthy Dips, Sneaking Veggies, Fruit Whip, and Nut Butter Dessert.
---