Making Family Time Active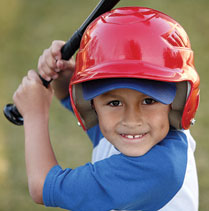 Are you part of a busy family where often everyone is going in a different direction? Are your energy levels so low that you feel like crawling back into bed before the day even starts? Do you have concerns with your weight, and perhaps even your children's weight?
Join the crowd! Families today are busier than ever, with kids participating in a variety of activities and parents spending time working and volunteering. At the same time, our weight can keep creeping up while our energy levels may be zooming down.
Make family time active
One key for families to increase activity is to find ways to combine family time with activity. Once you get started, you may discover lots of new ways to get moving, have fun – and do it together.
While one child has baseball practice, everyone else can go for a walk around the fields. Or bring along a Frisbee, jump rope, or kickball and have everyone participate.
During TV commercials, take turns choosing an exercise: sit-ups, push-ups, toe touches, jumping jacks – the sky is the limit.
Play an active video game together using the WiiFit technology to get moving and have more fun than you can imagine.
Remember the games you played outside when you were a kid? Introduce them to your kids: hide and go seek, kick the can, wiffle ball, hopscotch or tag. Even if you play for only 10 minutes, you're getting exercise together.
Sign up for an exercise program the whole family can do together, such as karate or other types of martial arts programs.
---