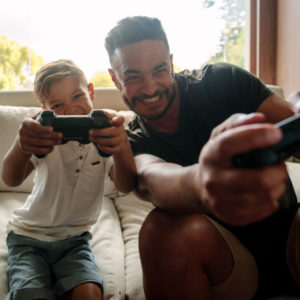 We all want our kids to watch less TV, play fewer video games, and instead, do something else! But there may be some positive effects of video games after all.
You've heard it or said it, "How do I get my kid off the console" or, "I want my child to do something more productive than gaming." It's no surprise that video games have somewhat of a bad reputation. Recent research has shown that with time parameters, there are many benefits of children playing video games.
Playing Wii or other interactive video games can get kids standing up, dancing around, and moving more! Hopefully, you'll even get to join in on the fun! Here are a few ways to make the most out of your kids playing video games.
Look into ratings.
For starters, not all video games are created equal. Some are more age-appropriate than others, and many of them are noticeably more violent. It will make you feel better as a parent knowing you did your homework to find a video game that is best suited for your child.
Choose games that will develop or enhance learning capabilities and/or important life skills.
There are potential positive effects of video games such as enhancing your kid's skills, helping them in school, or supporting their emotional stability. Research shows that game-based instruction video games can help with school performance. A study found an association between frequently playing video games, overall intellectual functioning, and overall school competence. (1) Who knew video games could possibly improve your kids' grades?!
Research also shows that logic and puzzle video games can boost certain areas of the brain that are involved in attention, visual, and spatial skills. (2,3) It was found that participants who underwent a video game training program for 2 months for at least 30 minutes per day had expansion of their hippocampus. (4) This region of the brain is involved in emotional regulation and response control; so a larger hippocampus could mean more emotional stability and mindful behavior for your kids. (5)
When in doubt, rock it out for the positive effects of video games.
As we know, obesity is an increasing problem among children in the United States and it can lead to a number of health problems later in life. (6) The good thing is that technology has opened up a world of video games that are not what we would consider "couch potato" worthy, and many new games require players to be active. Try Wii boxing and Dance Dance Revolution for energy burning and to get the heart pumping faster, or Play Station Move and Xbox Kinect to up the intensity even more by using the body as a controller! Now that's my kind of video game! (7)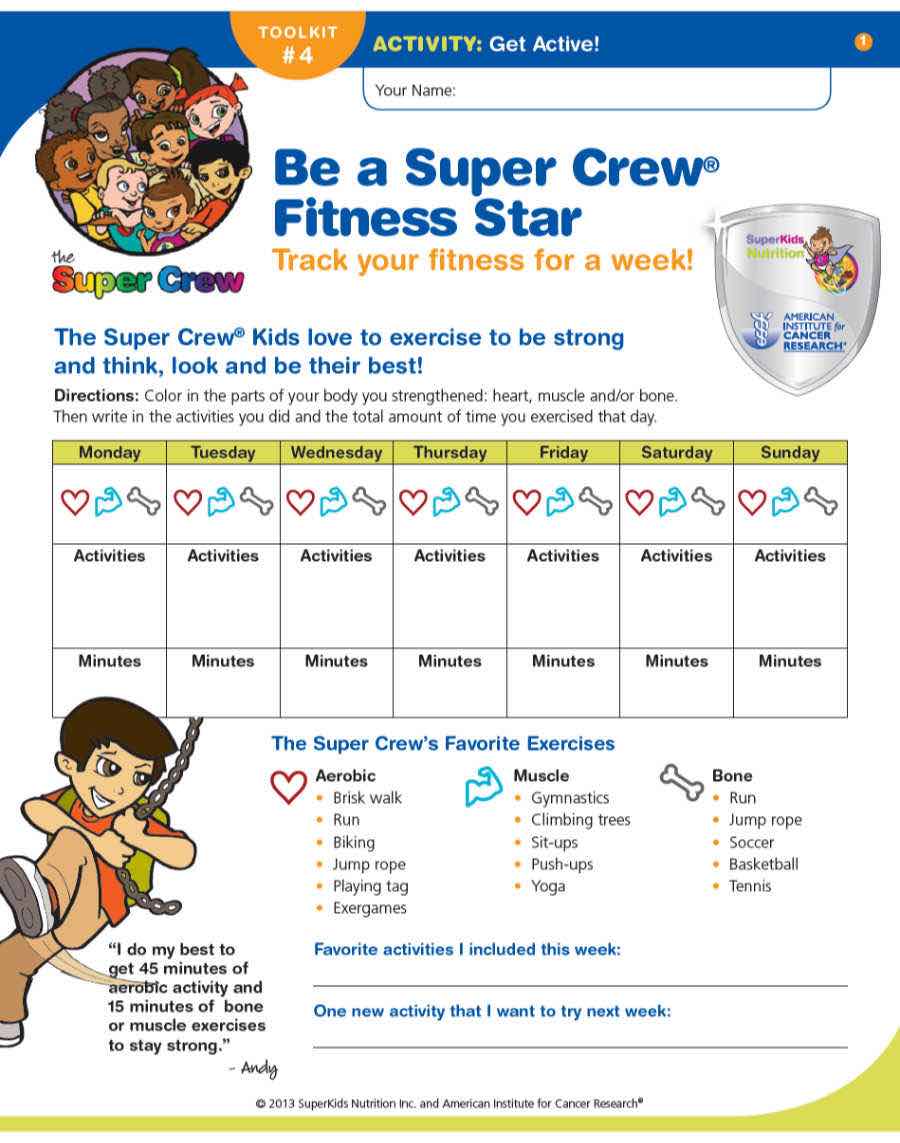 Here are a few of the main benefits that exergames can lead to according to experts Barbara Chamberlin and Dr. Ernie Medina:
A

boost in overall daily exercise

!

Kids ages 2-18 need about 60 min of moderate to vigorous physical activity per day, which most U.S. children aren't getting. Just make sure not to completely

replace outdoor activities or sports.

A

decrease in perceived exertion and an increase in enjoyment during exercise (8,9)
Improvement in academics including standardized tests. (10)
A "gateway" to other types of exercise. A study conducted in 2010 found that 58% of people who played active video games said that when they started playing video games, they also adopted a new fitness activity such as walking, tennis or jogging. (11)
Reinforce the good lessons.
Goal-oriented mindset. Many of the video games children play have a task that needs to be accomplished. Learning to change a certain behavior to either solve a puzzle or to get to a certain point within a storyline can help improve cognitive control, especially the

response to a rapid and unexpected change in the environment

. (12) Your kids will learn how to get back up and keep working to get to where they need to be!
Critical thinking. Many of the games also force children to put on their thinking hats. Make sure to tap into these skills and reinforce these behaviors even when your children aren't in front of the TV screen.
Social skills.

Whether your children are playing with their friends or family members, gaming can improve their social skills. Some research shows that gaming is even associated with fewer problems in peer relationships. (1) It was found that children who played prosocial video games (in which characters help each other out) often were more likely to engage in helpful behavior later that year. (13)
Join in on the fun!
For some kids, video time can mean bonding time. Join your kids every so often when they're playing video games! This can lead to positive developmental mileage. While they might seem skeptical at first, your kids will think it's great that you want to do something they enjoy too. Who knows, if you're lucky, when the game gets going they might even open up and talk to you about what is going on in their lives! Now that's what I call a success!
Let's stop criticizing video games and make the best of what technology has to offer. Relax and take a deep breath – you don't have to find a way to stop it. Instead, you can learn to maximize the potential of something that you know your kids enjoy. Just remember to monitor the amount of overall screen time, and make sure the whole family still gets outside for some quality outdoor activities!