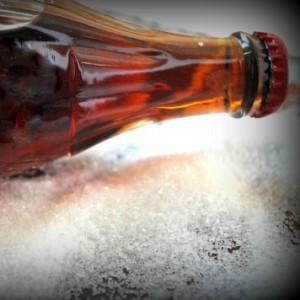 Sugary drink marketing to youth has made some progress but there remains much room for improvement. 
Food Advertising to Children and Teens (f.a.c.t.s)
The research is clear. Sugary drinks are the leading single source of empty calories in young people's diets and directly contribute to diet-related diseases including obesity and diabetes. In recent years, major beverage manufacturers pledged to develop and promote healthier drinks. Local communities and advocates launched public health campaigns to increase awareness of the negative health effects of sugary drinks. Policy makers proposed legislation and regulation to reduce consumption.
Three years after our first report, Sugary Drink FACTS 2014 examines the nutrition of over 900 drink products and quantifies marketing practices of 23 different beverage companies. We examine total exposure to TV advertising (beyond only those shown during shows regulated by CFBAI) for preschoolers, children, and teens and document other forms of marketing, including on the internet and in newer media like social and mobile media.
Evidence of Progress
Children and teens viewed notably fewer sugary drink ads on TV in 2013 than in 2010.
Preschoolers (ages 2-5) viewed 144 ads (33% fewer than in 2010), children (ages 6-11) viewed 169 ads (39% fewer), and teens (ages 12-17) viewed 287 ads (30% fewer).
TV advertising for fruit drinks declined by 50% and regular soda advertising to youth went down 30%.
Sugary drink ads placed on youth websites declined by 72%.
Ads on youth websites (e.g., Roblox.com, FanPop.com) represented 5% of all sugary drink ads in 2013 versus 11% in 2010.
Some companies made nutrition information more accessible.
Coca-Cola Co., Dr Pepper Snapple Group, and PepsiCo provide calories-per-serving on most product packages and enhanced website nutrition information.
All energy shots and 92% of energy drinks now disclose their caffeine content.
Children's Drinks
This report examines the nutritional content of 18 popular brands of sugary drinks promoted specifically for children.
A typical 8-ounce children's drink contains 60 calories and 16 grams of sugar – more sugar than most children should consume all day.
Children's drinks often feature reduced-sugar and other nutrition-related messages on the package, but only careful reading of ingredient lists reveals added sugars, artificial sweeteners, and juice content.
Just one-third of children's drinks contain juice, and 36% contain added sugars plus artificial sweeteners.
Sunny D and some Hawaiian Punch drinks contain 13 to 15 grams of sugar per serving plus artificial sweeteners.
Just two children's drinks – Apple & Eve Waterfruits and Vita Coco Kids – contain less than 40 calories per serving and no artificial sweeteners.
Companies continued to advertise sugary drinks – including Capri Sun Roarin' Waters, Sunny D, Tum E Yummies, and Hawaiian Punch – directly to children on TV and children's websites.
Capri Sun Super V was the only 100% juice drink advertised directly to children.
Not all companies reduced sugary drink advertising.
Preschoolers saw 39% more TV ads for PepsiCo sugary drinks in 2013 than in 2010; children aged 6 to 11 saw 25% more.
Red Bull advertising spending increased 84% and TV advertising to children and teens went up almost two-thirds.
Dr Pepper Snapple Group targeted Sun Drop soda ads directly to teens.
Click on photo to enlarge