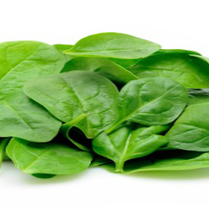 Take the right supplements at the right time to make sure you're growing a healthy baby.
Prenatal Vitamin
Your doctor might want you to take a prenatal vitamin. If you do take a prenatal supplement, make sure you're not taking any other vitamin or mineral supplement along with it unless your doctor recommends it.
400 mcg Folic Acid
You should take 400 mcg (0.4 mg) of folic acid every day for the first 12 weeks of your pregnancy. Folic acid helps prevent defects in your baby's brain and spinal cord. It's best to start taking folic acid before you get pregnant. Also it is important to continue eating a healthy diet with fortified foods during and after pregnancy. This should include whole grain products such as whole-grain cereals, bread and pasta and brown or wild rice, as well as foods with natural sources of folate, such as orange juice, green leafy vegetables, beans, peanuts, broccoli, asparagus, peas, and lentils.
30 mg Iron
Take 30 milligrams of iron during your pregnancy or as prescribed by your doctor to reduce the risk of anemia later in pregnancy. Also, continue to eat a diet rich in iron throughout and after your pregnancy. Iron sources include fortified cereals, oatmeal, lean meats, poultry, lentils, beans, tofu and spinach.
1000 mg Calcium
You should be getting at least 1000 mg of calcium per day through the foods and beverages you choose. You can achieve this by drinking a little more than three, 8-ounce glasses of skim milk, or through a combination of other foods and beverages high in calcium, such as yogurt, tofu processed with calcium sulfate, cheeses, legumes, dark green vegetables, or other foods fortified with calcium.  Also talk to your doctor about adequate vitamin D intake which is important during pregnancy and breast feeding.
Continue Reading with the ABC's, with The ABC's of Growing a Healthy Baby, Part 3.