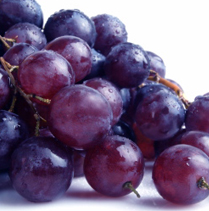 Elisa Zied, MS, RD, author of Feed Your Family Right  reveals the fact
that many kids need to try some foods multiple times before they begin to enjoy eating them. "Kids tend not to get enough fruits and vegetables in their diet for a few reasons, some kids are not exposed to a variety of fruits and vegetables at an early age–and perhaps, when they refuse their parents' attempts to offer a new fruit or vegetable several times, parents stop offering these foods.   Kids may need 8 to 20 exposures to a food before they eat it and actually enjoy it.  "She adds, the earlier they're offered the food, and the more frequently they're offered the food–without being forced or coerced–the more likely they are to accept it."
To be successful in your mission to maximize your family's good nutrition, be sure to involve the family in meal planning, provide a variety of fruits and vegetables at every meal, and encourage everyone to at least try a bit of everything that is served at the meal.  Coercing children or bribing them does not encourage a positive relationship with food and will likely backfire.
Start with the following suggestions, and you will find adding color to your diet is quite simple.
Quick Tips to Colorize Your Day
Add fresh or dried fruit to your favorite cereal, on top of a whole grain waffle or on your favorite yogurt.
Top a whole wheat English muffin with all fruit jams.
Serve up a cold glass of low sodium vegetable juice or 100% fruit juice blend.
Try toast topped with peanut butter and banana slices.
Mash avocado on top of baked blue corn tortilla chips.
Add pumpkin or mashed banana to your favorite pancake mix.  For more ways to enjoy the nutrition dynamo pumpkin, see Pumpkin Day.
Make homemade carrot or pumpkin muffins, or banana or zucchini bread as another delicious breakfast alternative.
Choose mission figs, yellow raisins, dried cranberries, or gogi berries alongside traditional dried fruit like dark raisins and dried apricots.
Make a smoothie with all the colors of the rainbow, like frozen mango, raspberries, banana and pineapple, and fresh papaya, cooked butternut squash and pomegranate or orange juice.
Pick ingredients with different colors to make a salad or slaw, like shredded zucchini and carrots, chopped jicama and purple cabbage mixed with a little low fat mayo (delete mayo and use oil based dressing and your favorite salad dressing to create your own family brand coleslaw).
Breakfast is a great way to start your day the color way.  When it comes to this important morning meal, Liz Ward, MS, RD and author of The Complete Idiot's Guide to Feeding Your Baby and Toddler suggests that parents serve up 1 serving of 100% fruit juice, such as a glass at breakfast to be sure your child starts the day with at least one serving of fruit under his belt. Fortified OJ has as much calcium and Vitamin D as milk." Don't forget to add fruit to oatmeal, cold cereal or waffles or pancakes. By being sure to include fruit at breakfast you'll be giving your child and family a boost of antioxidant power to start the day off right!
To get your kids interested in colorizing their diet see our Fun Activities for Kids.