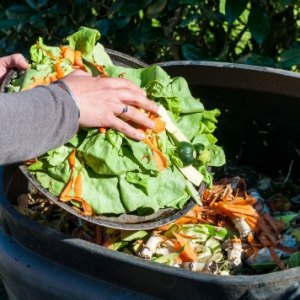 Try these simple ways to reduce food waste and reuse your food to make a lasting impact on the environment!
With the seemingly endless amount of food that we see at the grocery store, it is easy to toss something that just started to go bad and to replace it with a new and fresh version. However, a lot of the food that we toss can be used for quite a while longer after we think. With a little bit of creativity, you can save yourself money and multiple trips to the store by making smarter food choices.
How does food waste impact you and your family?
Did you know that food waste could be causing a major dent in your bottom line? Researchers estimate that the average family of 4 throws away $1,365 to $2,275 annually on food alone. That's money that could be back in your pocket.
What are the environmental and societal costs of food waste?
What can be done today to prevent and reduce food waste?
There are several easy habits you can adopt to reduce your own food waste, help the environment, and save some money. Here are 5 tips to get you started:
Purchase only what is needed.
Eat what you buy.
Keep food fresh.
Don't toss food before it spoils.
Avoid the trash.
Decreasing food waste is just one way to save money, read Feed Your Family Fantastic Food for Less and Five Quick and Healthy Meals with Limited Time and Money for more savings!