USDA/Food Safety and Inspection Service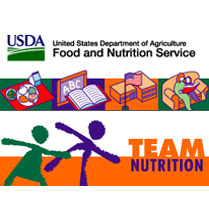 Summary: Online nutrition color book for teaching children food safety at home, at school and when eating out.
Details: The coloring book emphasizes basic safe food handling tips in simple words children can understand. The pages can be colored virtually online or they may be printed separately and colored with pencils and crayons. Through "Bac", the big green villain bacteria, the kids learn who is responsible for foodborne illness. Upon completion of the book the children can earn a certificate of participation available at the website. This is a great way to teach children safe food handling habits at an early age.
---