5 Creative Meat Alternatives for Picky Children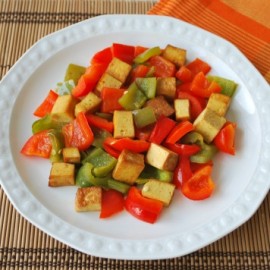 Do you have a child who refuses to eat meat? It's more common than you may think. Kids go through a variety of different eating patterns as they grow, and many children will, at some point, decide to stop eating meat. This can happen when a child dislikes the texture, temperature, or taste of meat. However, don't fret! With a little planning, you can still feed your child a well-rounded and nutritious diet without meat.
The two most important nutrients in meat are protein and iron, which help little bodies grow big and strong. If your child is not interested in eating meat, it is important to include other foods that are also rich in these two nutrients. Children ages 1-3 years old should consume around 13 grams of protein and 7mg of iron each day, and children ages 4-8 should consume around 19 grams of protein and 10mg of iron each day. Read on to learn the best meat substitutes for your growing child.
While replacing meat with other protein sources, don't forget that your picky child will probably change his or her eating habits with time. Keep introducing meat sources to familiarize your child with different types of protein. Continue to provide many sources of protein and iron, and let your child experiment with a wide variety of foods. You might be surprised at what they like! Check out our Healthy Kids Today, Prevent Cancer Tomorrow campaign for more ideas on boosting plant based proteins and balancing animal proteins.
---