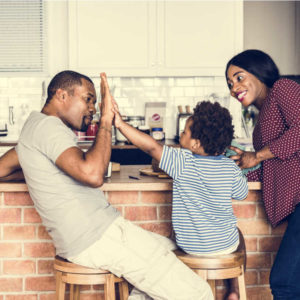 The new dietary guidelines say – more strongly than ever – to choose a diet that includes plenty of plant foods and one with far less added sugar than many Americans eat.
The latest update to the government's Dietary Guidelines for Americans could be good news for kids' health! Across the country, this should mean children begin to have access to and eat healthier foods in schools, daycare, and other food programs. And as these kids become adults, that could mean fewer cancers associated with poor diet and obesity.
For putting the new Dietary Guidelines into practice for you and your family, there are three big changes that you can do to make a difference now:
Limit Sugar
Limit added sugar to no more than 10 percent of your total calories daily.  You may already work at doing this, but now you can put an amount on it. For example, an 8-year old child needs on average 1600 calories per day. Ten percent is 160 calories, equal to 40 grams of sugar. For that amount, your child could have about one 6-ounce cup of low-fat fruit yogurt (20 grams added sugar) and a 1.5 ounce chocolate bar  (20 grams added sugar) per day.
That's important because eating foods with a lot of added sugar can lead to overweight and obesity, a cause of 10 adult cancers, including colorectal, postmenopausal breast and kidney.
Right now, it's not easy to know how much added sugar is in foods until the food label changes but you can look at the ingredient list for sugar words. You can show your child how much sugar is in regular soda and fruit drinks – every 4 grams of added sugar equals one teaspoon. Get out the sugar and measuring spoons and let them measure out the 9 or 10 teaspoons of sugar in 12 ounces of these drinks. You'll be surprised how quickly sugar intake adds up, especially in teens diets!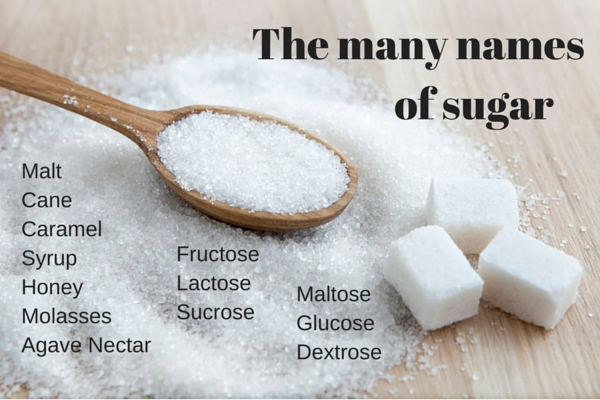 Boost the Veggies
Eat more vegetables: a healthy eating pattern includes a variety of vegetables, legumes, fruits, and grains (mostly whole grains). Around 80 percent of Americans ages 1 and older are not eating the recommended amounts of vegetables or fruit.
The guidelines recommend three dietary patterns that meet their recommendations – US healthy diet, Mediterranean diet, and a Vegetarian diet. An easy way to put any of these into action is to follow AICR's New American Plate model. Just make sure that two-thirds or more of your plate is filled with plant foods and one third or less contains animal foods. If you choose a vegetarian pattern, include beans, tofu or other protein-rich plant-foods in the one-third.
Help your kids get invested in eating more veggies and plant foods by having them help with meal prep, menu makin, and grocery shopping. Look at recipes together or learn about the foods – Why is a carrot orange or purple? What's the difference between white and brown rice? Visit the Super Crew site to learn about the health benefits of different color healthy foods.
Get Active as a Family
Get the family moving. Even though these are dietary guidelines, they call out the Physical Activity Guidelines for Americans. Children over 6 years of age should get at least 60 minutes of physical activity every day. Most of that should be moderate (dancing, bicycling) or vigorous (jogging, singles tennis) and should include some muscle strengthening (push-ups, sit-ups) and bone-strengthening activities (jumping rope, running). Use the Super Crew activity tracker to keep a record of muscle, bone and heart-healthy fitness activities you do with the family.
Most important of all for these recommendations: kids should enjoy their food and physical activity and have fun! That's the best way to instill lifelong healthy habits.
Check out AICR Healthy Kids for healthy recipes and other information for helping kids eat smart and move more! Superkids Nutrition Inc. is a partner in AICR's Healthy Kids Today – Prevent Cancer Tomorrow campaign.