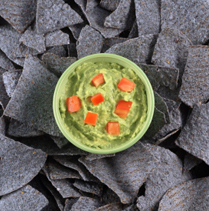 Tasked with the inevitable sign up sheet for snack rotations for your child's school, scout troop, or sports team? Use these tips to make it a stress-free task.
Many organizations limit snacks to packaged snacks for food safety reasons. They also ask parents to omit foods containing peanuts since this is the most common cause of allergic reactions in children. The good news is there are many healthy choices available in supermarkets that children enjoy eating. Most of these foods are conveniently labeled so a parent can check to make sure products contain no nuts.
Quench Thirst with Nutrition
Organizations often ban soda and some are also specifically banning electrolyte replacements (like Gatorade) energy drinks and coffee containing drinks. These drinks are not appropriate for growing youngsters. Instead, choose from the following:
Water – plain or flavored water with a splash of juice to entice picky tasters.
Plain or flavored milk– fat-free or low-fat milk. Aim for unflavored first, most kids already get excess sugar added to everyday foods.
Juice boxes or pouches – choose 100% juice with no added sugar or a blend of 100 % juice and water. Avoid artificial sweeteners-some may cause adverse reactions. For more on this see Health Problems Associated with Sweetened Drinks.
Yogurt drinks – choose 3-4oz bottles sweetened with fruit concentrates or sugar rather than high fructose corn syrup.
Snacks that make children go "Mmmmmm"
Fruit- apples, oranges, bananas, pears, grapes, peaches, strawberries, plums
Prepackaged fruit in its own juices
Individually packed carrots, celery or pepper strips
Individual no sugar added applesauce
100 calorie packs of whole grain crackers or whole grain pretzels
Baked tortilla (yellow, white or blue) or whole wheat pita chips
Whole grain cereal
Trail mix with no added sugar or hydrogenated fats
Mini whole grain pita or rice cakes
Mini whole grain muffins
Low-fat yogurt
Low fat pudding as an occasional snack
String or cubed cheese
Single serving cottage cheese and fruit
Shaved turkey or ham and a slice of cheese "rolled up"
Frozen 100% fruit bars
Good Things Come In Small Packages
Pair one of the following with an above item for variety and value-added nutrition. Most come individually packaged or can be distributed to the group on small plates
Salsa
Nut* or soybean butter
Fruit butter such as apple or pumpkin
Raisins or dried cranberries or cherries
Whipped low-fat cream cheese
Low-fat yogurt
Low-fat vegetable dip (like Ranch)
Hummus
Bean dip
* Peanut butter is a great choice if allergies are not a concern for the group
Learn more about the health benefits of super foods as snacks.