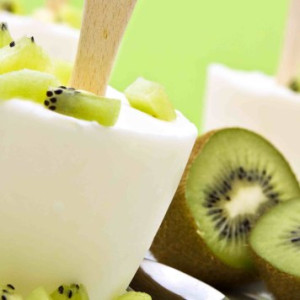 Supermarket snacks are quick and yummy, but often not very healthy. Our snack makeovers keep the ease and flavor but are much healthier than the originals.
Browsing the prepared food and snack aisles in the supermarket can be overwhelming. An abundance of bars, crackers, cookies, and bagged snacks saturate today's supermarket shelves. With heightened concern about childhood obesity in the United States, the snack food industry is now targeting those looking for "healthier" alternatives to traditional convenience foods. They have also begun to market their snack products as nutritious and natural. Take these front-of-package health claims with a critical eye, though, as they can easily confuse and mislead shoppers into making poor snack decisions.
We gave some popular store-bought snacks a makeover by creating our own healthier versions. Making these simple recipes at home allows you to be in control of every ingredient, so you can feel confident that you and your family members are fueling the day with good nutrition.
Turkey Tacos
Fill hard shell corn tacos or toasted tortillas with roasted turkey and top with shredded lettuce and salsa to create some cool and crunchy mini tacos.
Healthy Mozzarella Sticks
Using 2 bowls, fill the first with 1 beaten egg, and the second with a mixture of seasoned breadcrumbs and Parmesan cheese. Coat reduced-fat mozzarella cheese sticks (string cheese) with egg, and then roll them in the breadcrumb mixture. Place on a cookie sheet layered with parchment paper, and spray the cheese sticks with cooking spray. Bake for 5 minutes at 350°F, or until the crumbs have browned and the cheese has softened. Serve with warmed marinara sauce for dipping.
Melon Water Ice
Using a blender, blend 4 cups of cubed melon (watermelon works well) with the juice of 2 limes and a few ice cubes. Add water if necessary to reach a smooth consistency. Pour into individual serving cups and freeze until serving.
Pizza Bites
Choose a sturdy whole-grain cracker and top with marinara sauce and shredded cheese. Heat in the oven or toaster oven until the cheese melts. Sprinkle with oregano, garlic powder, and Parmesan, if desired.
Fruity Nachos
Thinly slice apples into "chips." Place on a plate and sprinkle with a dash of cinnamon. Next, create a fruit salsa by dicing and combining fruits of your choice. Strawberries, mango, banana, and pineapple work well. Top the apple chips with fruit salsa, and serve. Get more fruit nacho ideas.
Orange & Cream Popsicles
Using a blender, blend equal parts fresh orange juice and vanilla Greek yogurt until well mixed. Pour into Popsicle molds or Dixie cups and freeze until serving. Or freeze vanilla yogurt and serve with fresh chopped fruit, like kiwi.
"Ice Cream" Sandwiches
Spread your favorite plain Greek yogurt or frozen yogurt between graham cracker sheets to form sandwiches. Freeze until serving. For a twist, mix a spoonful of peanut butter or sunflower butter into your yogurt.
Frozen Banana "Candy Bar" Bites
Roll banana slices in honey to coat, and then roll in a mixture of chopped peanuts and mini chocolate chips. Place on wax or parchment paper and freeze before serving.
Cheesy Cracker Sandwiches
Use healthy whole-wheat crackers and sliced cheddar cheese to create sandwiches. Can substitute Neufchatel cheese and chives for added flavor. Add some thinly sliced cucumbers for a refreshing crunch.
Savory Snack Dips
Make a new dip each week to serve with your favorite chopped veggies or whole-wheat pita triangles. Black bean dip: mash 1 cup of black beans with ½ cup plain yogurt and a pinch of dried herbs. Cucumber yogurt dip: combine ½ cup chopped cucumbers with 1 cup plain yogurt and 1 teaspoon of lemon juice. Avocado dip: mash 1 avocado with ½ teaspoon of lemon juice, a pinch of salt, and ¼ cup chopped tomato.
Toast to your health by re-creating your family's supermarket favorites at home, using real-food ingredients! Now that you're done snacking learn 10 Simple Steps to a Successful Family Dinner.