Washington Apple Education Foundation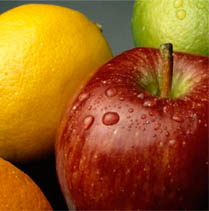 Summary: English (and some Spanish) materials focus on promoting healthy eating and activity messages for PreK and elementary students.
Details: This four volume program ranges in topics covering eating a wide variety of foods, choosing a healthy and active lifestyle, eating plenty of fruits, veggies, and grains, and choosing healthy snacks. The lessons are presented as stories/units followed by an interactive component (i.e. group discussions, songs, games, plays/performances). Students are given the opportunity to explore their artistic side while learning. Though all worksheets are available online, additional materials are required. Additional materials such as coloring pages and extension activities for the home and family are also included. Some materials are available in Spanish. The curriculum is labeled as ranging from levels 1-5 (beginning from PreK).
---