The Gluten-Free Diet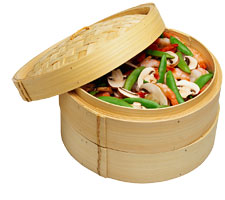 Anybody who shops for food has probably noticed more gluten-free products on the shelves. In the retail sector, sales of gluten-free foods posted an impressive growth rate of 34% over the five-year period ending in 2014, when market sales reached $973 million, according to market research publisher Packaged Facts in the recently released report Gluten-Free Foods in the U.S., 5th Edition. This is because the number of people affected by celiac disease has increased five-fold over the past 30. Celiac disease is an autoimmune disease triggered by eating gluten, a protein found in wheat, rye and barley.  It is estimated that 1% of the population is affected, but many people go through life without being diagnosed. If the disease is suspected, blood tests are done first, and if they are suggestive of celiac disease, a biopsy of the small intestine is done to confirm the diagnosis. The symptoms in children are primarily related to the gastrointestinal (GI) tract. They include diarrhea, vomiting, constipation, abdominal pain, bloating, and weight loss.  Atypical (non-GI) symptoms are more common in older children and adults. These include skin rash, joint pains, headaches and epilepsy. The only treatment is a gluten-free diet.
The gluten-free diet has also been promoted as a treatment for chronic headaches.  Although headaches are more common in adults with celiac disease, it is a common complaint among children with the illness.  Headache symptoms tend to improve on the gluten-free diet in children with celiac disease.  The gluten-free, casein-free diet is currently advocated as an intervention for autism spectrum disorder (ASD).  In this diet, milk products are eliminated in addition to wheat, barley and rye.  There is not enough research to conclude that it is beneficial for children with ASD.
Many people without celiac disease are buying gluten-free products because they believe there are other health benefits from avoiding gluten, however unless they are gluten sensitive or have an allergy to foods that contain gluten, these beliefs are unfounded. Individuals with celiac disease who rely heavily on these processed gluten-free products tend to eat more carbohydrates, more added sugar and less fiber than people with no dietary restrictions. If you read the packages, you will notice that some gluten-free products are higher in sugar, fat and calories compared to their wheat-based counterparts.  Many are also made with refined flours that are low in fiber, iron, and B vitamins. Another drawback to gluten-free products is that some are two to three times more expensive than their wheat-based counterparts.
Adhering to a gluten-free diet takes hard work and dedication. If your child has symptoms that you think may improve with the elimination of gluten, discuss it with your pediatrician and a registered dietitian who specializes in gluten-free diets to determine if it is advisable. If you or your child has been advised to follow a gluten-free diet:
Become a diligent label-reader to determine if there is any gluten in a product.  A website with lots of useful information regarding the gluten-free diet is http://www.glutenfreediet.ca/.
Try to limit the amount of processed gluten-free food you purchase. There are plenty of healthy gluten-free whole foods out there.  Whole grain options include buckwheat, brown rice, quinoa, and millet.  Fresh fruits, vegetables and beans are all gluten-free and high in nutrients and fiber.
---