Brian Wansink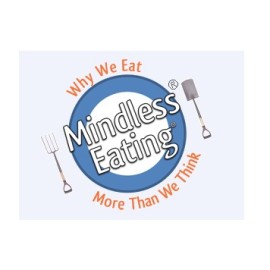 SuperKids Nutrition caught up with Brian Wansink to discuss his latest study on how behavioral economics can help boost your child's intake of healthy food in the school cafeteria. Whether or not your child eats school lunches, you'll be amazed at what Brian and his team of researchers uncovered regarding children's eating habits!  Wansink, a former Executive Director of USDA's Center for Nutrition Policy and Promotion, succeeded in increasing students healthy food intake in a number schools across the country!  You may recognize Brian Wansink for his research as he is the Professor and Director at the famed Cornell University Food and Brand Lab.  He is also the author of Mindless Eating: Why We Eat More Than We Think (2006).
There are many school cafeterias that are doing amazing things, thanks to your research – can you share with us some of the practices you have implemented in schools?
Brian Wansink: The goal here is not only to encourage kids to make better choices, but to increase participation in school lunch programs. Participation in the National School Lunch program is important for several reasons. First of all, this meal is likely to be the main source of nutrition in communities where reduced priced/free lunches are consumed by 50% of the student population. Furthermore, it is typically a more balanced meal compared to lunches brought from home. If schools strictly enforced nutritious foods in the cafeteria, students might rebel and choose not eat them.  We want children to eat the occasional cookie or hamburger without feeling guilty. Being overly restrictive jeopardizes positive nutrition habits rather than promoting them.
Here are some changes that do not require much effort or resources and promote healthy choices without being overly restrictive:
Move the fruit. What we found from visiting schools is that placing fruit into a nice bowl or in a well-lit part of the cafeteria line increases sales of whole fruit by 102 %.
Rename vegetables. Research suggests the biggest influence on a person's opinion of a particular food is how they "expect" it will taste.  Giving fun, enticing names to healthy foods increases the desire to try them. Why not call broccoli "broccoli bites" or carrots "X-ray vision carrots?" Renaming foods to make them sound more appealing resulted in an increase in the sale of vegetables in the school cafeteria by 27%. We use the student advisory committee in schools and ask them to come up with some original names for foods. They know which food labels will capture the most attention from students and are more than happy to participate in the project.
Create a very clear menu.  It does not have to be anything fancy; a plain white board will do.  The menu should be placed by the entrance to the cafeteria and should list the entrees served on that day. By placing the menu where it can be seen, the students who do not plan on eating school lunch will at least know what is served in the cafeteria and may decide to give it a try.
Hide the trash. In many schools we visit, the first thing we see when standing by the lunch line is a large garbage can.  There is little doubt the image of a foul-smelling garbage impacts students' appetite.   They may think to themselves, "this food is not going to taste any good!" Installing dividers that separate the garbage area from serving station would make standing on the lunch line more hygiene-friendly and would positively impact students' food cravings.
Here are a couple of videos that demonstrate just how simple changes can be made in school cafeterias. You'll be amazed at what a difference this can make in your child's diet: http://smarterlunchrooms.org/ideas.
Can parents advocate for changes in school cafeteria?
Yes, parents can play a critical role. One strategy is to join the wellness committee at their school and help implement their district's wellness policy. They can also approach the food service director and offer a helping hand.  They may choose to offer their food service director beneficial information from the website www.smarterlunchrooms.org, which explains small changes that can be made to help kids eat better as well as ways to implement them. This is a more proactive approach and works much better with food service personnel as opposed to trying to "fix" the school lunch.
Do you have a word of advice for food service directors who want to implement changes in school cafeterias?
Get food service directors "on board" by enlisting them to "show off" their changes to the school council, parents and teachers with these three simple steps.
The best way to implement sustainable changes is to create evaluations in order to record the point of change. Record the sales of fruits and vegetables before the change, and then re-record them after the change to see if there were improvements in sales.
Report back these changes to the school board, school parents and local newspapers. The main message will most likely read: "The sales of healthy foods in our school cafeteria increased by a certain percent by making small changes that are very low in cost." Remember, if you do not compare sale numbers before and after, you will not know if there were benefits to the changes made. Learn how to advocate for healthy changes at your school.
Encourage your food service director and parents to start by reviewing the website www.smarterlunchrooms.org where they can find information on how to make easy and low cost changes within the school.
Your research at schools is based on behavioral economics, which is using social, cognitive and emotional factors in understanding our behavior as consumers. Do you think parents can use behavioral economics to change the eating behavior of their children at home?
Definitely. In fact, it was the focus of one of my books, called "Mindless Eating".  (www.mindlesseating.org). One of the things we found in our home-based study is that placing a fruit bowl adjacent to the door helps kids increase their fruit intake.  The fruit bowl is the first thing that kids see when they come back from school and the last thing they see before they leave in the morning.  Kids might be reluctant to eat fruit during the first week of change; however, their intake will ultimately increase in the long-term. Try serving vegetables when your kids are feeling ravenous.  This can help increase their intake! Do not put veggies on a plate with pasta, as they will opt for the spaghetti over the broccoli every time!  If you want to use behavioral economics at home, give the food a fun name and make it look colorful.  Seeing a variety of colors makes a plate look more attractive as opposed to just having a dish that is uniform in color. For more information on techniques that can be used by parents to make their children interested in healthy foods, you can check out www.mindlesseating.org.
Can you share some of your personal experiences in regards to establishing healthy eating patterns for your children? What did you find absolutely fundamental for success?
Parents have a tremendous impact on what their children eat.  If the mother practices healthy eating habits while the father eats pizza and fried food, it is highly unlikely that the child will eat the vegetables served at meals. Both parents should strive to be interested in eating healthy foods, enthusiastic about trying new foods, and encourage their child to practice healthy eating habits.
Be sure to visit www.smarterlunchrooms.org!
View all of our nutrition and health expert interviews who share their secrets to healthy living!
---