The Truth About Trans Fat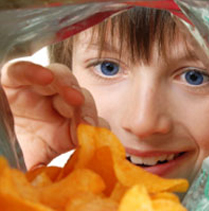 Trans fat has recently been identified as the most harmful of all dietary fats, and for good reason. Saturated fat, the artery-clogging, "bad" LDL cholesterol-raising fat found in many animal foods including cheese, beef, milk, ice cream, and butter used to be the most talked about unhealthy fat. Now trans fats have recently taken center stage, as they raise the "bad" LDL cholesterol levels which promote heart disease and also lower "good" HDL cholesterol, the kind that protects us. Many fast food restaurants have taken steps to decrease the trans fat found in their menu items, by switching to trans fat-free cooking oils. New York and some other states have banned or are seeking a ban on this harmful fat in restaurants. In June 2015, the FDA deemed that trans fats are not safe in food, but the total removal of artificial trans fats from food will not occur until 2018. Until then, the burden lies with consumers to learn to recognize the harmful fats in foods to make more healthful selections when shopping for food or eating at a restaurant.
So how much is too much? While some experts believe we should avoid trans fats altogether, the American Heart Association recommends we limit our intake of trans fat to no more than 1% of total calories. For a typical American who consumes 2,000 calories a day, that's 20 calories or approximately 2 grams a day. For children who average between 1,000 and 1,800 calories a day, that's about 1 to 1 1/2 grams of trans fats per day. Most of the trans fat we eat come from processed and packaged foods like: margarines, cupcakes, cookies, baked goods, salad dressings, breakfast and granola-type bars, waffles, chicken nuggets, fish sticks, French fries and many packaged breads. If you're like many American parents, that may sound like your child's typical diet!
Take These Few Simple Steps to Help Limit Your Family's Intake of Trans Fats
Read labels and use them to compare products and pick the healthier choice for your family.
Look for foods with 0 grams of trans fats on the Nutrition Facts Panel.
Read the ingredients list, if you see partially hydrogenated oils listed, that means the product contains some trans fat.
By law, manufacturers are allowed to claim a product contains 0 grams of trans fat as long as it has less than 0.5 grams per serving. This is why you need to read the ingredients.
Even if a product boasts 0 grams of trans fat, and actually contains 0.3 or 0.4 grams per serving it can add up rather quickly!
Also, just because a product has no trans fats does not mean it's a healthful choice. Sometimes manufacturers add saturated fat and/or sugar to make up for the missing trans fat.
A Good Rule of Thumb to Use Before Purchasing Processed, Packaged, Frozen or Snack-type foods
Look for 0 grams of trans fat and no more than 1 to 2 grams of saturated fat
Most of us should consume less than 10% of our total calories from saturated fat, or no more than 22 grams for someone who consumes 2,000 calories a day
For children who consume between 1,000 and 1,800 calories a day, the limit would be about 11 to 20 grams of saturated fat a day.
Children under the age of two are allowed higher saturated fat and total fat intake. Fat is an essential source of calories and is needed because of their rapid growth and development.
The bottom line is to consume a diet that emphasizes vegetables, fruit, whole grains, beans, low fat dairy products and lean meats and minimize added fats and sugars. This will help you and your child achieve and maintain a healthful body weight to get the key nutrients you need.
---