4th of July Yogurt Fruit Popsicles and Teascicles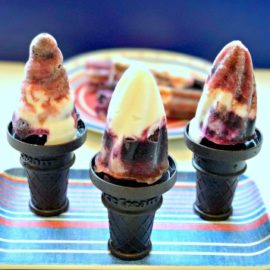 These healthy honey sweetened popsicles are fun to make and eat, especially on the 4th of July! We bought the molds at MiniSo, but you can find cute molds at the 99cents store, Target or kitchen stores. When possible use honey in place of sugar, as it helps the bees and they support our crops and ultimately the food we eat. By the simple act of buying honey, you're protecting the bee population, which has decreased in recent years to a combination of pathogens, pesticides, and poor nutrition.
Check out our Tasty Tuesday Kid Video on SuperKids Nutrition Instagram to see how these popsicles are made.
Ingredients:
2-3 Passion fruit tea bags or other fruit tea with 2 cups of water (strongly brewed)
1 cup cherries pitted
1 Tablespoon of honey
1 cup frozen or fresh blueberries
1 cup of vanilla yogurt*
*You can make you own vanilla yogurt by adding a teaspoon of natural vanilla extract and 1-2 teaspoons of honey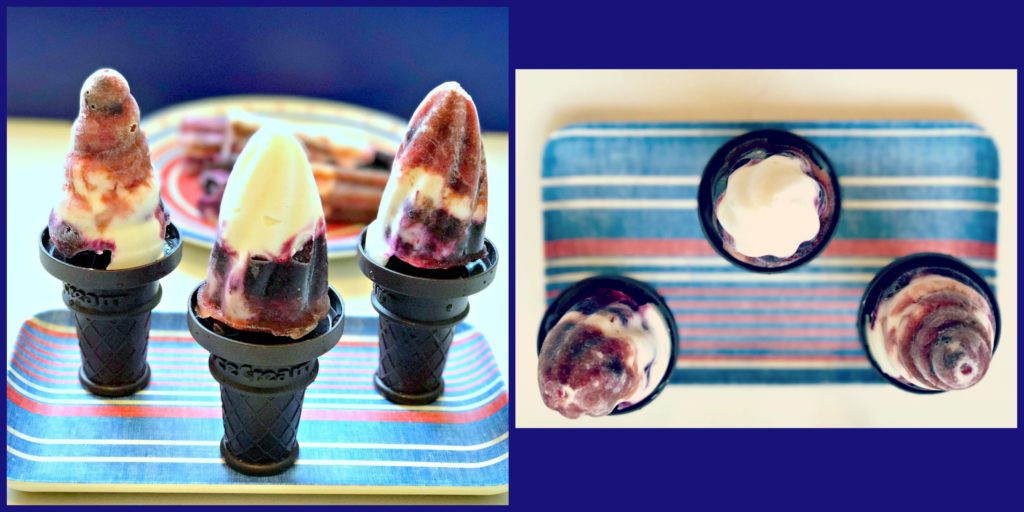 Directions
Brew tea, let it steep for 10 minutes.
Pit fresh cherries or use frozen cherries.
Blend 1 cup of cherries and honey with a ¼ cup of concentrated tea.
Blend ½ cup of blueberries in the food processor or blender and place in a bowl. Mix in the remaining ½ cup of whole blueberries to the bowl.
In popsicle mold, place blueberry mixture in bottom, then yogurt, then cherries.
Freeze for 6 hours, eat and enjoy!
Pour remaining tea into pitcher, add water, ice, and fresh fruit slices. Serve with popsicles.
Note: You can also use a portion of the tea concentrate to mix with blended fruit and make 100% fruit pops like the ones below.
---